Our History - Honoring Our Creative Heritage
1946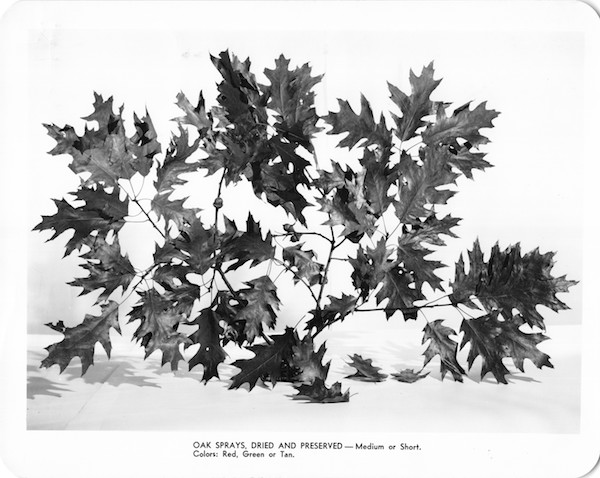 Leonard Schoenherr and Park Allensworth launch the Foliage Company of America in Ludington, Michigan.
Leonard's nephews, Lee Schoenherr and David Keitzman, begin working for the Foliage Co., picking lush local leaves, ferns, grasses and flowers to be turned into dried floral arrangements. Little did Lee realize, this would be the start of his entrepreneurial life – and lead to building FloraCraft into the industry powerhouse it is today.
1960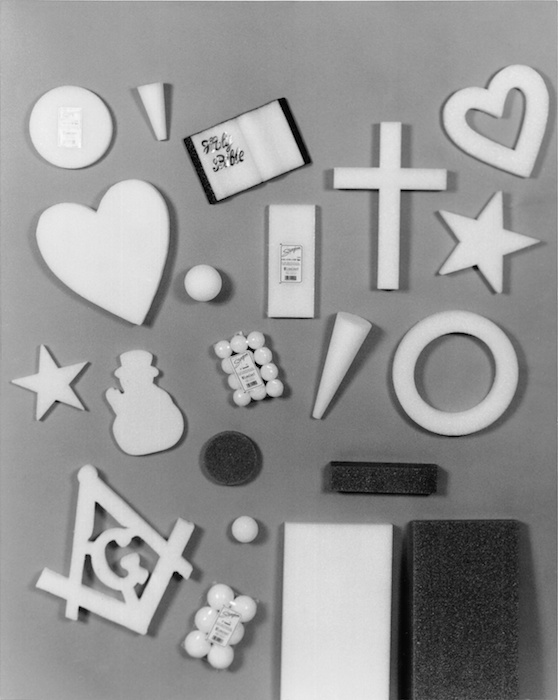 Lee spends time in the Army, followed by a brief stint in research and development at the Dow Chemical Co. before permanently coming to work for the family business.
1961 – 1969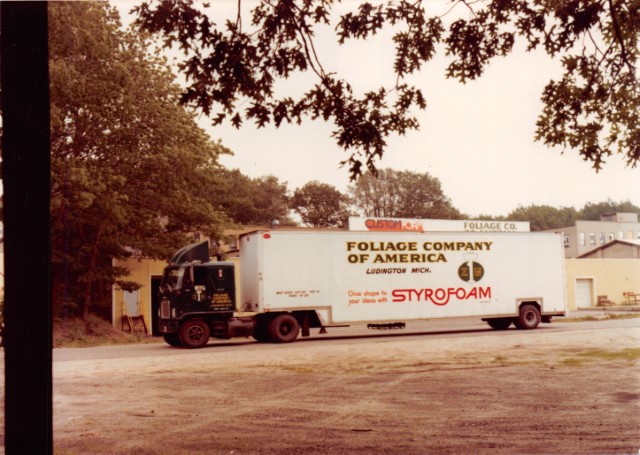 The company begins expansion outside of Ludington by acquiring companies in Ohio, Arkansas and Pennsylvania.
1974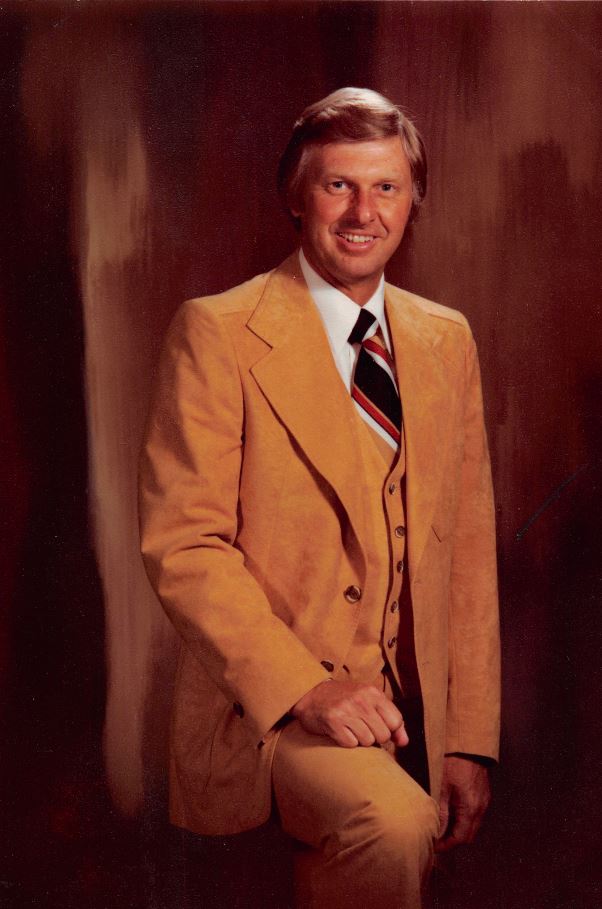 Lee moves back to Ludington and buys Foliage Company of America from his uncle.  CustomFoam Crafts and Foliage Company of America merge into a new company. A keen marketer, Lee changed the company name to FloraCraft to better position its standing in both the floral and craft industries.
1975 – 1990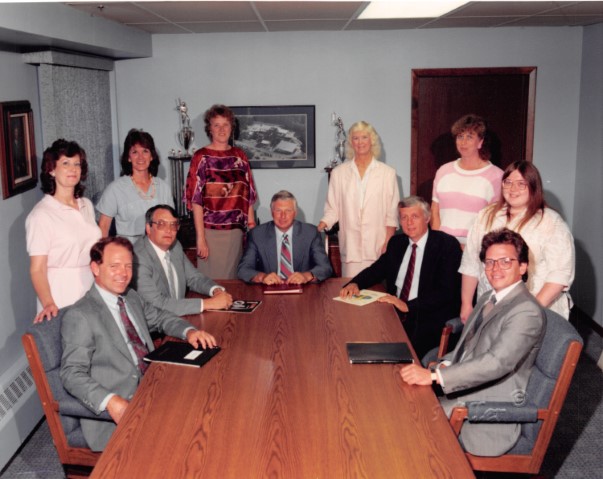 FloraCraft continues to expand and become the industry leader by acquiring companies in Illinois, Minnesota, New Jersey and Indiana.
1992 – 1997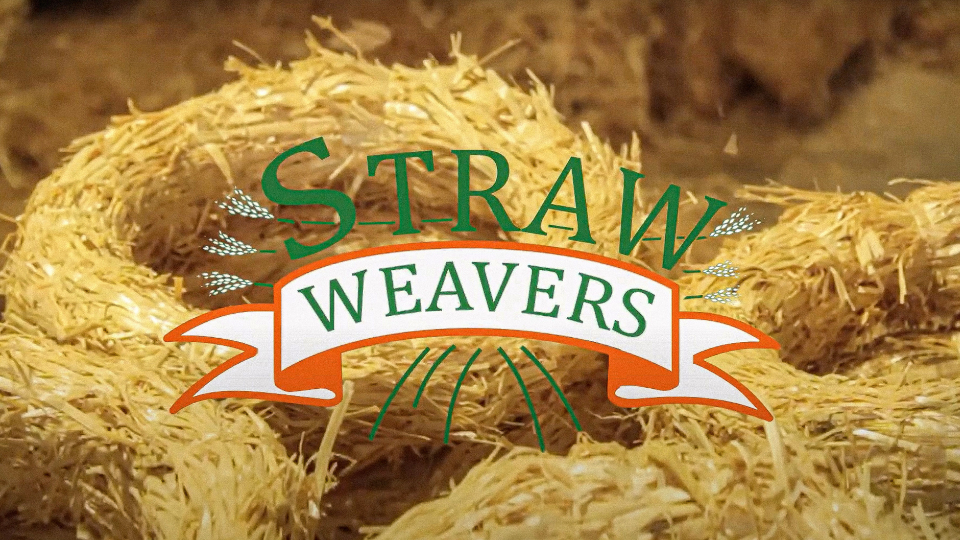 FloraCraft acquires Straw Weavers, expanding the company's portfolio to include decorative straw products, still under the Straw Weavers name. In 1997, FloraCraft moved all straw production to Mexico, operating under General Director, Dan Keegan.
2000 – 2010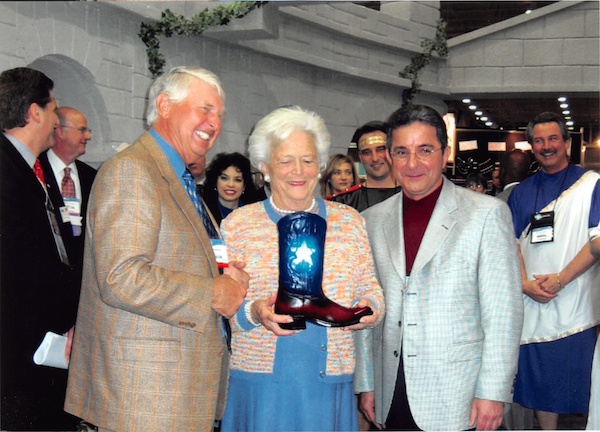 Lee turns FloraCraft into the number one foam fabricator for the craft and floral industries in the United States. Along the way, his vision and tenacity secured key accounts with major national retailers, while remaining true to the company's hometown roots. He instilled an entrepreneurial spirit within the company, encouraging everyone to explore their creativity and find new opportunities.
2011 – 2014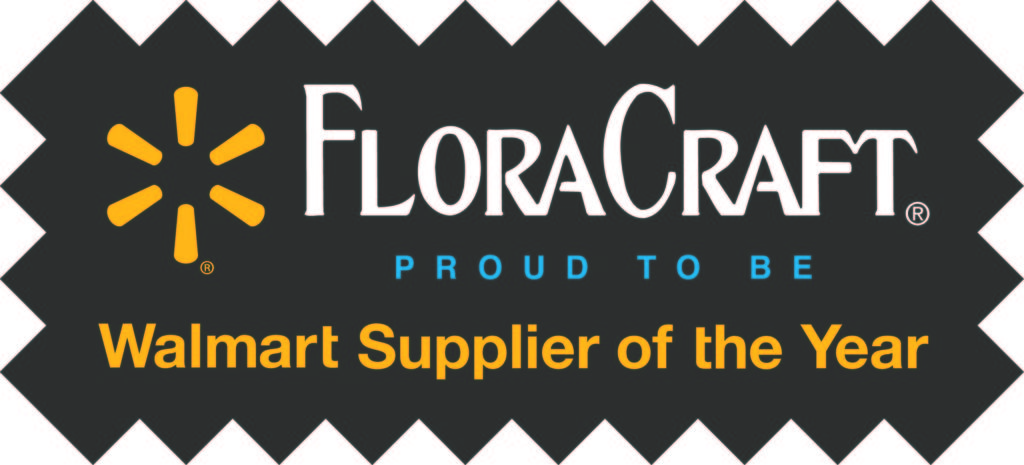 In acknowledgement of his positive impact in Michigan, Ernst & Young names Lee Schoenherr as an Entrepreneur Of The Year Award semi-finalist in the Michigan and Northwest Ohio region.
FloraCraft is recognized by some of the nation's leading retailers and industry associations for its outstanding service, excellent sales performance, inventory metrics, delivery rates and industry advancement efforts. Its honors included being named 2011 Michaels Partner of the Year, 2013 Michigan Floral Association Supplier of the Year and 2014 Walmart Supplier of the Year.
2018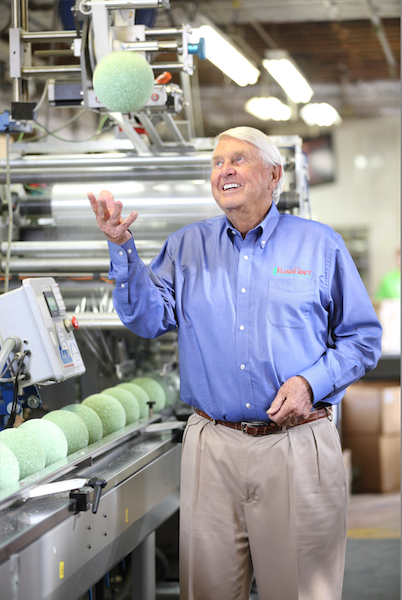 More than 200 FloraCraft employees received an unexpected holiday surprise when Lee shared nearly $4 million in cash bonuses and 401(k) retirement accounts with full-time team members as a thank-you to recognize the role his employees played in building a world-class company. News of "The Gift" spread worldwide after being picked up by major news outlets.
2019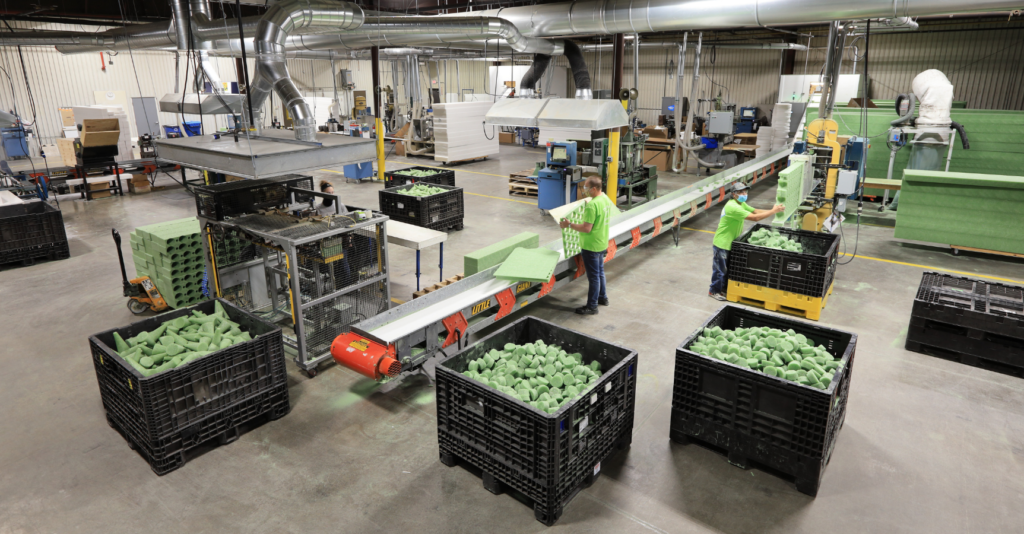 FloraCraft begins producing its floral and craft foams in-house, eliminating the need for a third-party supplier. This vertical integration helps maintain greater quality control, protect Michigan manufacturing jobs and reduce the company's carbon footprint by eliminating nearly 400,000 miles of truck traffic each year from its former supplier to its headquarters.
The company adds a 27,000-square-foot shipping and distribution center featuring eight shipping bays, new state-of-the-art equipment and expanded packaging lines. The move further solidifies FloraCraft's commitment to remaining independent and in Ludington.
2020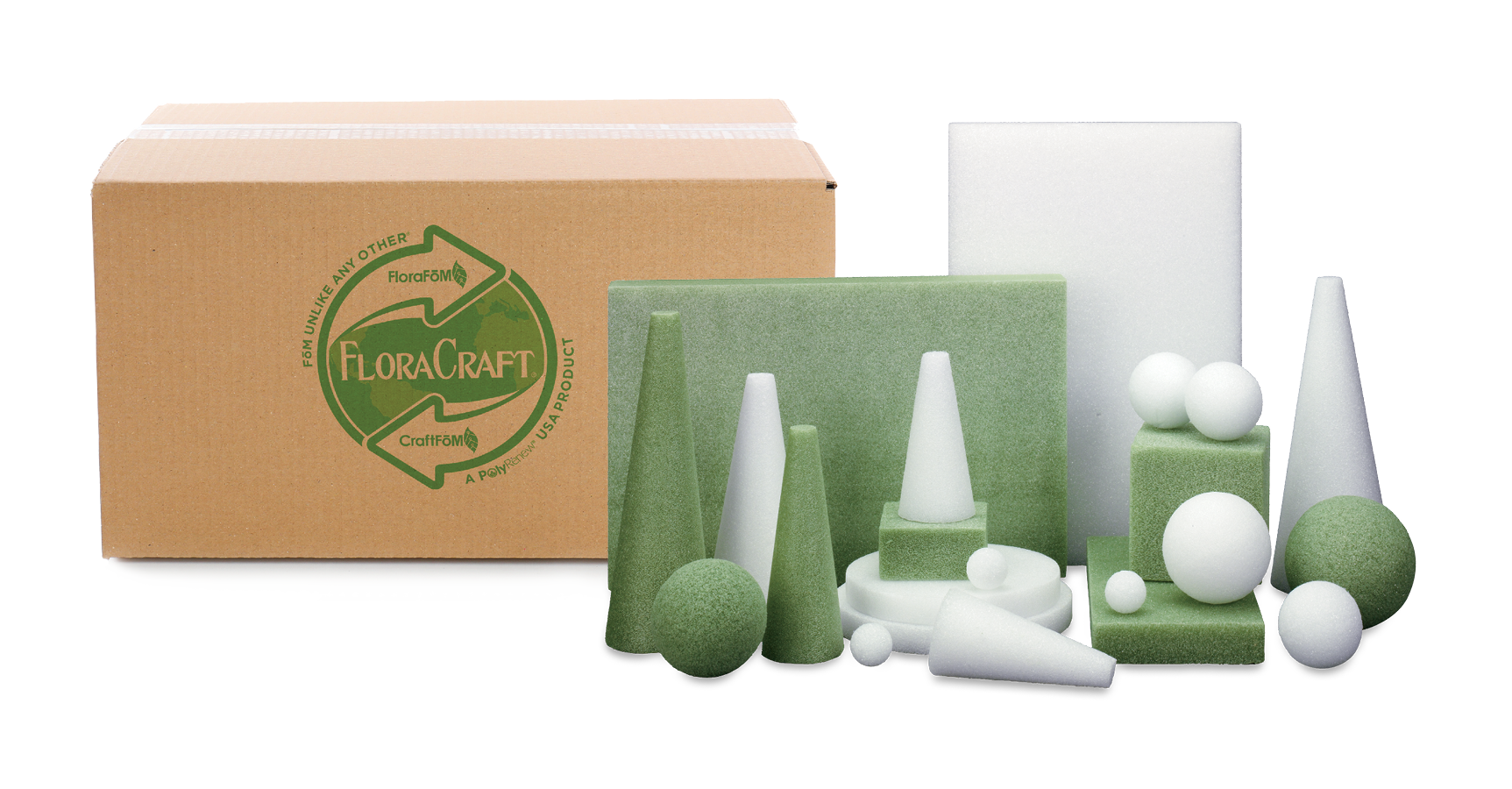 FloraCraft debuts the market's first environmentally conscious craft and floral foam material made with recycled plastic. FōM™ with PolyRenew® takes hard-to-recycle polystyrene that often ends up in landfills and repurposes them into consumer packaged goods – a monumental step for sustainability and innovation.
CEO Eric Erwin is selected as Entrepreneur of the Year for the Michigan and Northwest Ohio region by Ernst & Young for his innovative work and successful leadership during a challenging year.
2021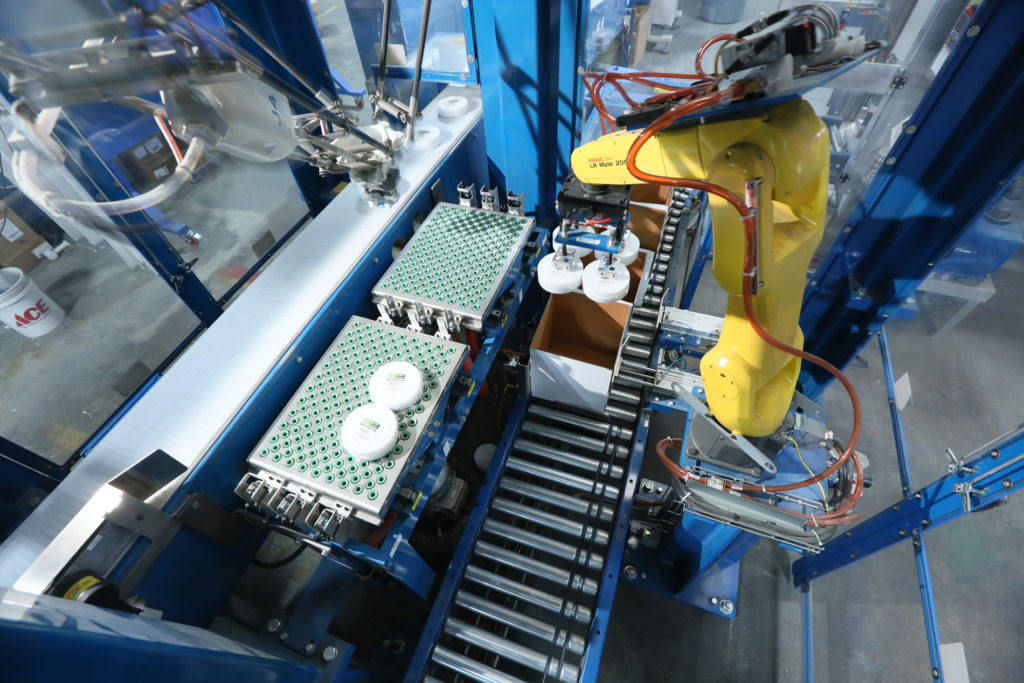 FōM™ is recognized nationally with a Manufacturing Leadership Award for sustainability from the National Association of Manufacturers – one of the most prestigious awards in the industry – as well as a Stevie® Award in the product innovation category.
FloraCraft embarked on its most ambitious capital expense by transforming more than 160,000 square feet of new and existing space into an efficient and modern facility. The new state-of-the-art packaging warehouse and distribution center is optimized to meet customer demand and features innovative technology, including robots, that offers advanced training opportunities for team members.