Introducing: FōM™ with PolyRenew®
FloraCraft is driven by social responsibility, committed to building a sustainable company that employs best practices for the environment, our people, and the communities where we live and work. In a category-creating move, we have made the industry's first XPS foam from 20% post-consumer recycled polystyrene – something no other CPG manufacturer has ever attempted to do.
We are the first – and only – XPS foam manufacturer that utilizes recycled materials in our products.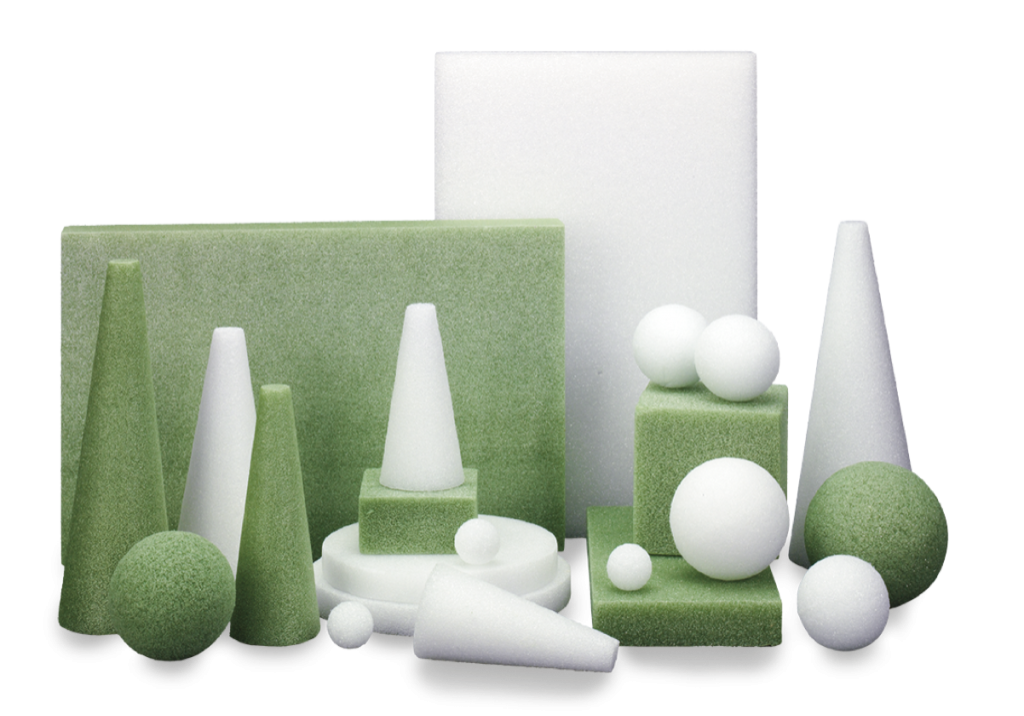 Innovation That Benefits Us All
With our new process, we take post-consumer recycled polystyrene and blend it with virgin polystyrene to create a durable product for the floral and craft markets. The post-consumer polystyrene is created by recycling plastic garment hangers sourced from retailers around the country.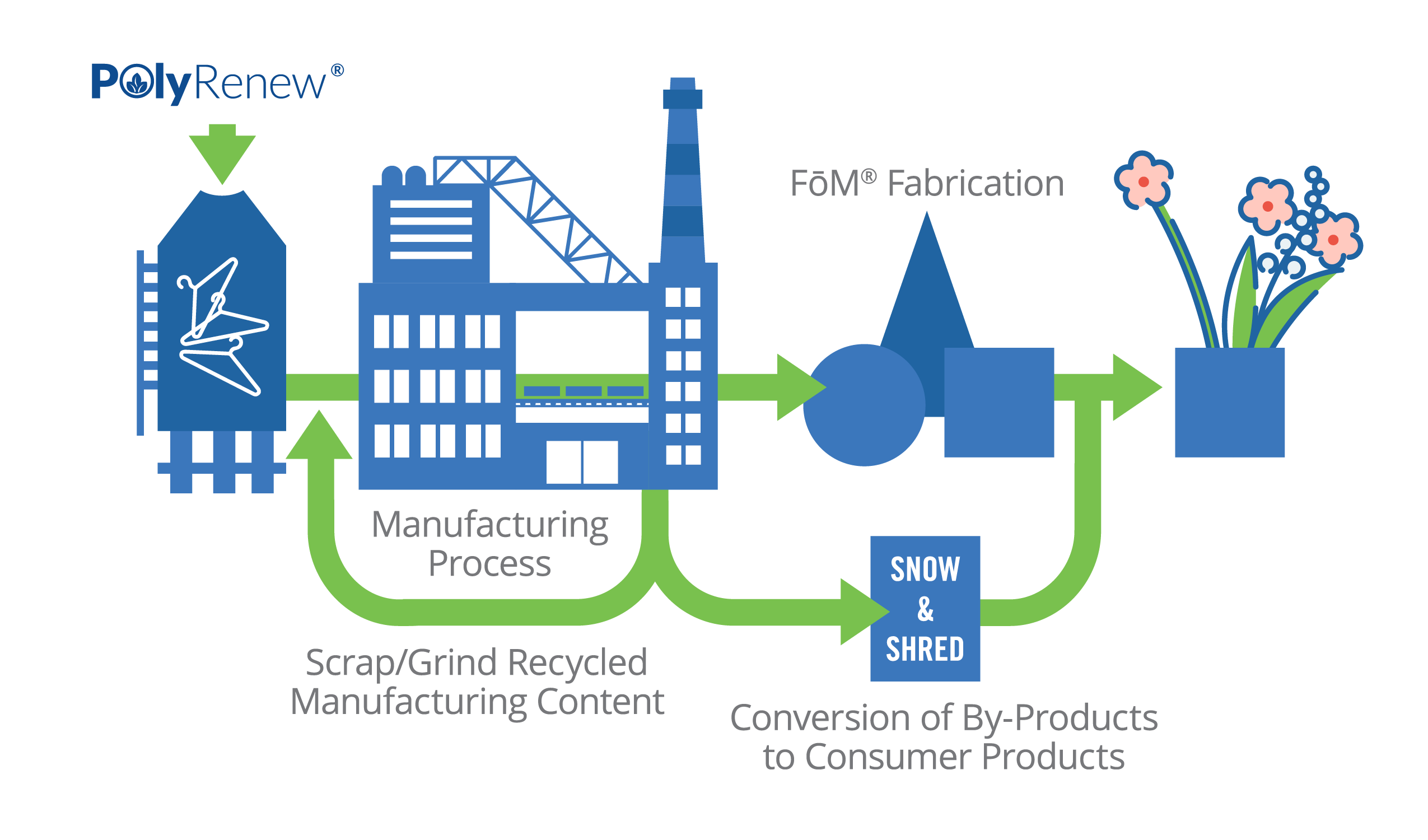 FōM has been nationally recognized for sustainability and innovation by the National Association of Manufacturers, American Business Awards and Edison Awards
FloraCraft was selected as an outstanding example of embracing manufacturing processes that are innovative, non-polluting, conserve energy and natural resources, and are economically sound and safe for employees, communities and consumers.
These accolades further solidify FloraCraft as an organization with a deep commitment to sustainability, innovation and customer satisfaction.
Extruded polystyrene packaging currently accounts for less than 1 percent by weight and volume of all landfilled materials.
And although crafting foams are just 1/100th of a percent of that amount, it is still every bit as important to FloraCraft and an influence on our efforts in global responsibility.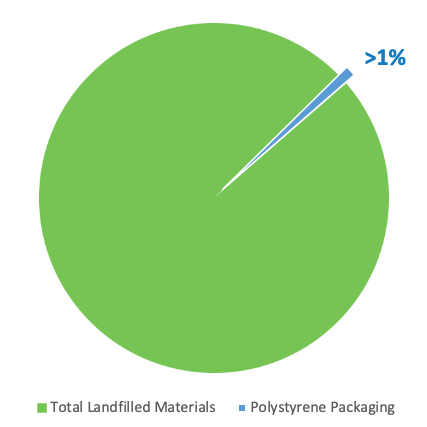 "Our goal is to make consumers happy throughout all of life's great events – from weddings and anniversaries, birthdays and celebrations, to everyday moments such as crafting with your kids. Those moments will now be even happier as the product is made from recycled plastic."
- Eric Erwin, President & CEO FloraCraft
Still the versatile, lightweight product you love...only better!
No other foam holds up to picking, painting, cutting and crafting like FloraCraft FōM.
FloraCraft FōM vs. our competitors:
Smoother feel – not as coarse to the touch
Cleaner, smoother cuts – not as much dust
Denser material – not as easily dented
Less brittle and more pliable