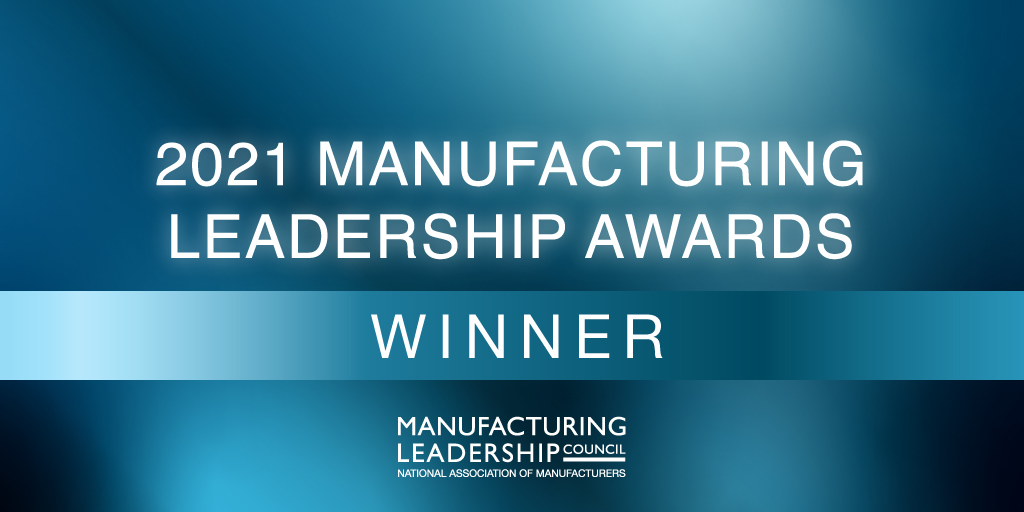 March 15, 2021
FloraCraft® Receives National Award for New Sustainable Product
FloraCraft's® breakthrough new product, FōM® with PolyRenew®, has won a Manufacturing Leadership Award for sustainability from the National Association of Manufacturers.
Winning projects demonstrated achievement in one of a wide-range of categories, and were chosen by a panel of expert judges for initiatives that delivered clear and compelling value, return on investment and other tangible outcomes.
FloraCraft was selected as an outstanding example of embracing manufacturing processes that are non-polluting, conserve energy and natural resources, and are economically sound and safe for employees, communities and consumers. Judges noted the company showed a broad and deep commitment to sustainability through product design and end-of-life strategies, meaningful metrics and policies that ensure sustainable practices internally and across their supply networks.
Previous winners of this award include Boeing, CLIF Bar, Lexmark, Trane and Smithfield Foods. FloraCraft will be recognized at the virtual Manufacturing Leadership Awards Gala on May 19.
"As an industry leader, we feel a responsibility to always do the right thing," FloraCraft President and CEO Eric Erwin said. "FōM represents the first truly sustainable product innovation in our industry in more than seven decades.
"Our team worked tirelessly for years to prove we can create a product in the U.S. with environmentally conscious materials that doesn't pollute our water supply. I am so proud of the hard work our entire team put into this to make these aspirations a reality."
In September 2020, FloraCraft officially launched FōM, the first craft and floral foam product made with post-consumer plastic. The new product saves hard-to-recycle plastics from landfills by using recycled garment hangers and other recycled polystyrene sourced from retailers across the country.
FōM was a result of more than a decade of research and development with a significant multi-year capital investment, including the company becoming vertically integrated. FloraCraft now designs, engineers and produces its own extruded polystyrene, or XPS, from its Ludington, Michigan headquarters, allowing it to maintain greater control over the quality of its products. During the process, the company added more than 40 new jobs at its Ludington facility.
FōM enables the company to offer a "greener" product to its consumers, who expressed a desire to use products that have been responsibly made. By using recycled materials, the company can still make the same amount of product it normally does, but takes out the equivalent of nearly 1,000 miles of plastic, or the distance between New York and St. Louis, per year. By producing its own XPS in-house, FloraCraft also reduces nearly 400,000 miles of truck traffic each year from its former supplier to its headquarters.
According to consumers, the product is still the lightweight material crafters and florists love, only smoother and less brittle than the company's legacy foam, making painting and cutting easier while producing less dust.
After more than 40 years of using STYROFOAM™, the company wanted to find a better, more sustainable way to produce its craft and floral foams. FloraCraft turned to Texas-based Americas Styrenics, or AmSty, a leading producer of polystyrene and styrene monomer, to develop the "recipe" for the new XPS product. After nearly two years of development, FloraCraft and AmSty engineers were able to create a new class of XPS by utilizing AmSty's "polyusable polymer," called PolyRenew, made from recycled plastic garment hangers from retailers.
The virtual awards gala will also reveal one High Achiever Award in each project category, as well as a 2021 Manufacturer of the Year for both small and large enterprises. Also unveiled at the gala will be the Manufacturing Leader of the Year and Lifetime Achievement Award winners.