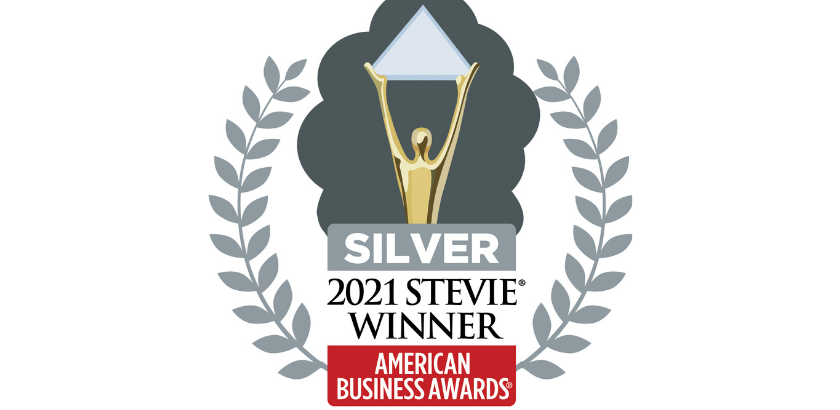 April 29, 2021
FloraCraft® Receives Second National Award for FōM
FloraCraft's® breakthrough new product, FōM® with PolyRenew®, has won a silver Stevie® Award for the achievement in product innovation category from the American Business Awards organization.
Winning projects demonstrated achievements related to innovation in product design, redesign, manufacturing processes, operations or branding. More than 250 professionals worldwide participated in the judging process to select this year's winners. Judges noted FōM exhibited tremendous innovation to the craft and floral foam market and the environment and were inspired by a family-owned business dedicated to a constant improvement process and the enrichment of its customers and team members.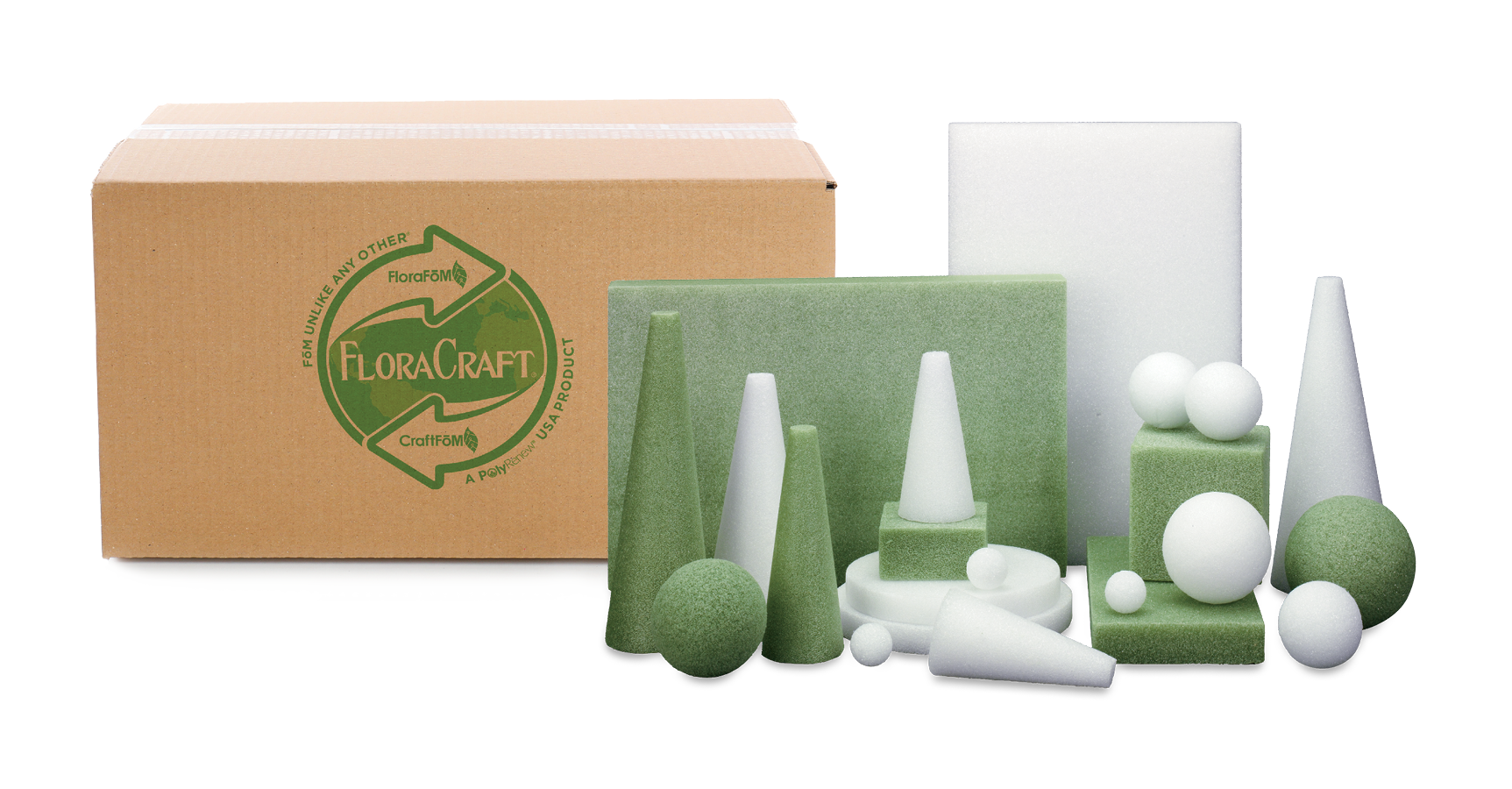 A record 3,800+ nominations were submitted this year from organizations of all sizes and in nearly every industry. FloraCraft will be recognized at a virtual awards ceremony on June 30.
"It is a remarkable honor to receive this accolade from the American Business Awards," President and CEO Eric Erwin said. "I'm thrilled our team's years of hard work and dedication continue to be recognized.
"FōM further solidifies FloraCraft as an organization with a deep commitment to sustainability, innovation and customer satisfaction. This is just the beginning for us as we rethink how we innovate our products and processes. We're hoping this will be a catalyst to reach new sustainability goals in future."
In September 2020, FloraCraft officially launched FōM, the first craft and floral foam product made with post-consumer plastic. The new product saves hard-to-recycle plastics from landfills by using recycled garment hangers and other recycled polystyrene sourced from retailers across the country.
FōM was a result of more than a decade of research and development with a significant multi-year capital investment, including the company becoming vertically integrated. FloraCraft now designs, engineers and produces its own extruded polystyrene, or XPS, from its Ludington, Michigan headquarters, allowing it to maintain greater control over the quality of its products. During the process, the company added more than 40 new jobs at its Ludington facility.
FōM enables the company to offer a "greener" product to its consumers, who expressed a desire to use products that have been responsibly made. By using recycled materials, the company can still make the same amount of product it normally does, but takes out the equivalent of nearly 1,000 miles of plastic, or the distance between New York and St. Louis, per year. By producing its own XPS in-house, FloraCraft also reduces nearly 400,000 miles of truck traffic each year from its former supplier to its headquarters.
According to consumers, the product is still the lightweight material crafters and florists love, only smoother and less brittle than the company's legacy foam, making painting and cutting easier while producing less dust.
After more than 40 years of using STYROFOAM™, the company wanted to find a better, more sustainable way to produce its craft and floral foams. FloraCraft turned to Texas-based Americas Styrenics, or AmSty, a leading producer of polystyrene and styrene monomer, to develop the "recipe" for the new XPS product. After nearly two years of development, FloraCraft and AmSty engineers were able to create a new class of XPS by utilizing AmSty's "polyusable polymer," called PolyRenew, made from recycled plastic garment hangers from retailers.