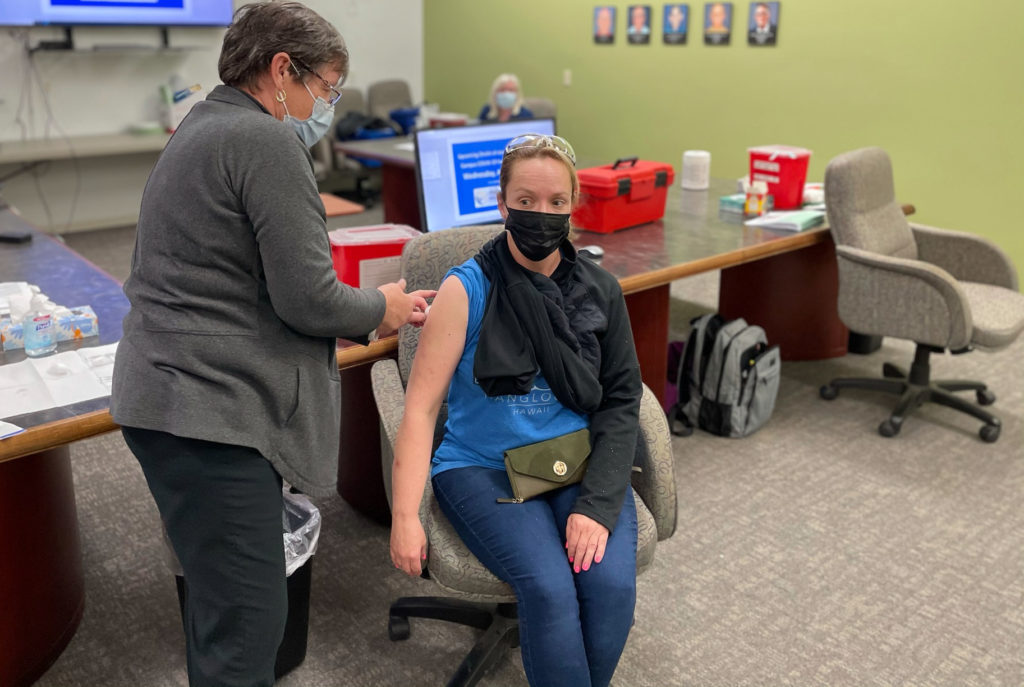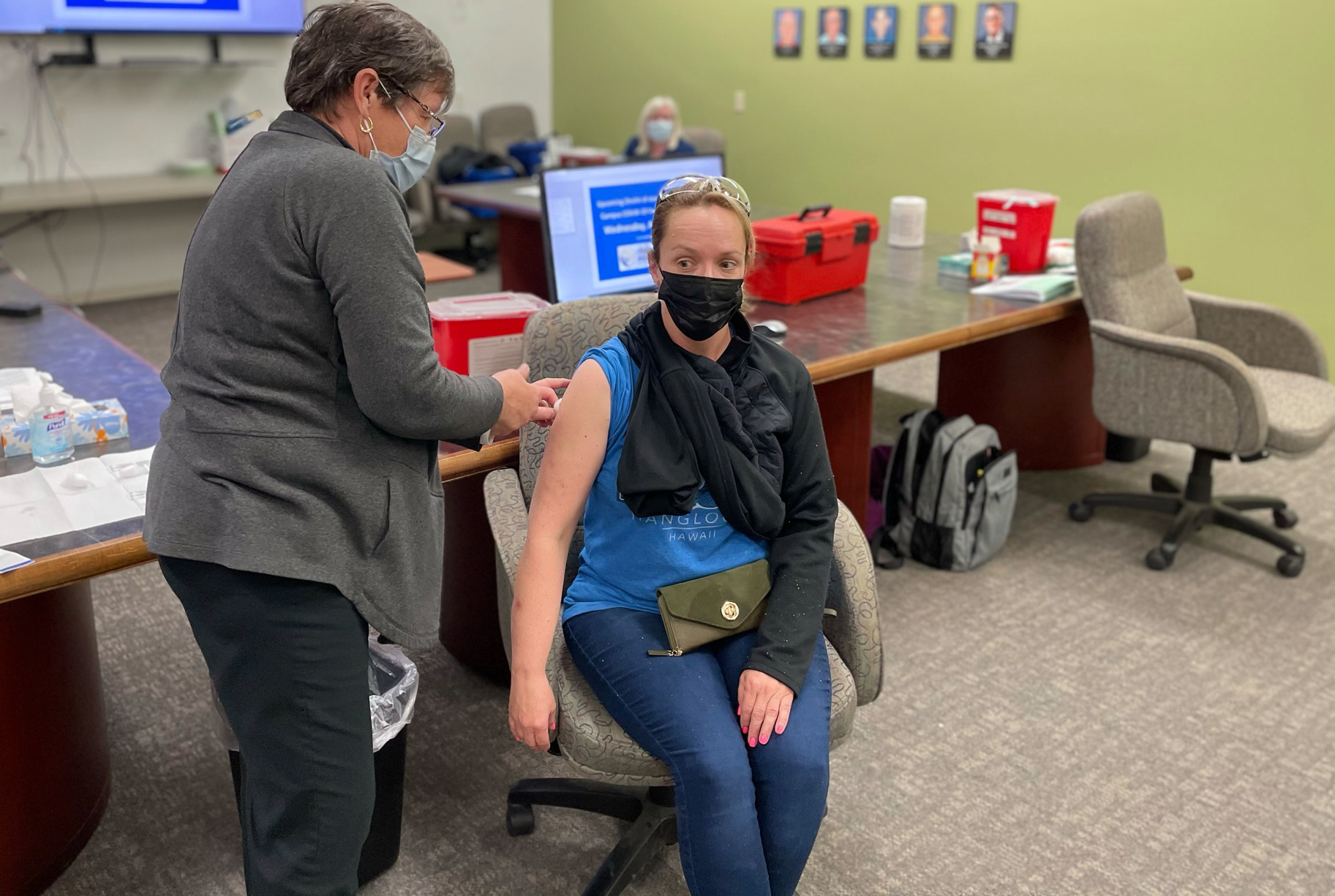 April 29, 2021
FloraCraft Hosts COVID-19 Vaccine Clinic for Team Members and Families
As COVID-19 vaccines become more available in Michigan, FloraCraft® made it easy for its team to access the life-saving vaccine.
The company hosted a vaccine clinic April 28 at its Ludington facility in partnership with the Mason County Health Department. FloraCraft is also offering a $50 incentive to any employee who receives the COVID-19 vaccination, either at the clinic or on their own.
"We firmly believe in the importance of everyone getting the vaccine in order to eradicate COVID-19 from our community – and beyond," President and CEO Eric Erwin said. "Hosting this clinic for our employees and their families allows us to remove barriers for our team and signals our commitment to doing our part as we all attempt to return to normal."
At the start of the pandemic, FloraCraft took immediate steps to "flatten the curve." This included shutting down production during the "Stay Home. Stay Safe." order and instituting strict physical distancing, face covering and health measures when employees returned to work. These actions, combined with FloraCraft's corporate culture, have resulted in very few COVID-19 cases among employees.
"The reason we've been so successful is because of our unmatched ability to work together while caring for one another," Erwin said. "The challenges of this pandemic have made us stronger than ever, and now it's time to take our successes to the next level by getting vaccinated."
The company plans to host another clinic in the near future.