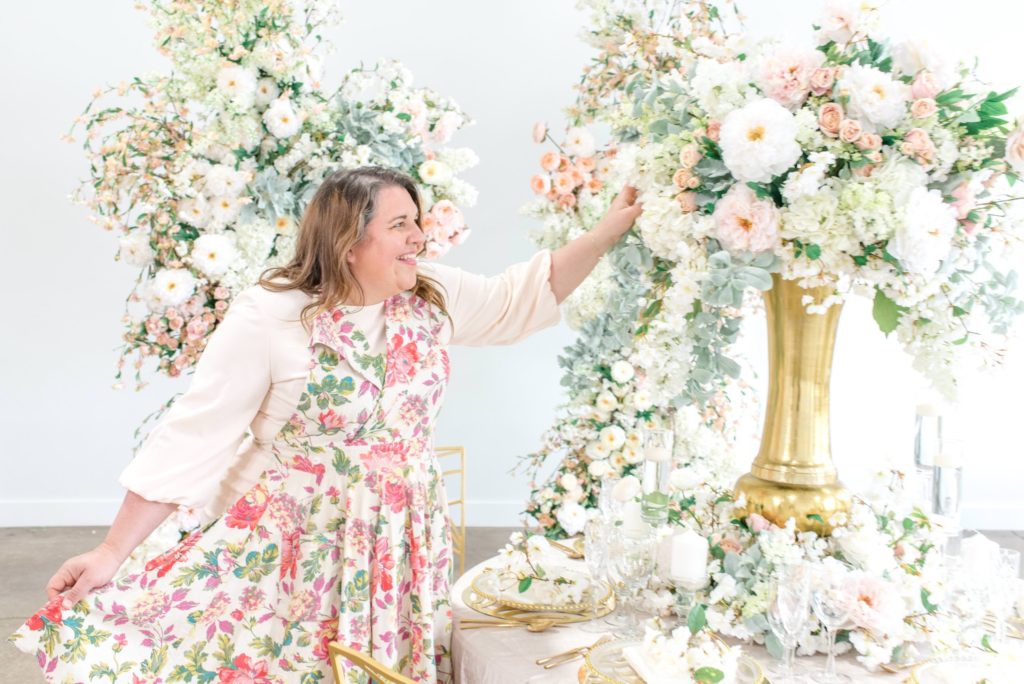 June 15, 2021
Beautiful Blooms for Summer
As the dog days of summer approach – and gatherings become safer – many are planning soirées to see their loved ones, family and friends. Utilizing the popularity of DIY videos and influence of social media personalities, we recently partnered with the talented Sarah Campbell of Intrigue Designs to highlight exciting and unique floral projects for your wedding, shower or other summer events.
Sarah uses our new FloraFōM®, made with post-consumer plastic – the first XPS foam to do so – to add some extra green to these projects.
Did you know, we have a website dedicated to hundreds of craft and floral projects? Find your inspiration here.
Giant Bouquet
If you love a big, beautiful bouquet, this project is for you. You'll need a snip tool, floral tape, foam cutters and a vase.
Using our FloraFōM, cut a 6.5-inch by 4-inch piece for the bouquet's base. Trim the foliage to your desired length and insert them into the foam – fold the bottom of the stems to help keep them secure
Giant Centerpiece
This show-stopping centerpiece will be sure to grab your guests' attention and has an option for a bonus piece at the base for extra flare. You'll need a 9- to 12-inch tray, knife, floral tape and floral putty.
Cut a series of FloraFōM blocks to fit into the vase, securing them with floral tape and putty. Arrange the foliage of your choice. Add more to the piece by using a FloraFōM ring to create a second arrangement at the bottom of the vase.
Floral Installation
These towering floral installations are more than 8 feet tall and easiest to assemble with at least two people. You need some pipe and drape equipment, zip ties, an electric drill, wooden dowels, u-pins, a snip tool, knife and ladder.
Watch the full videos and explore more projects by visiting our YouTube channel.