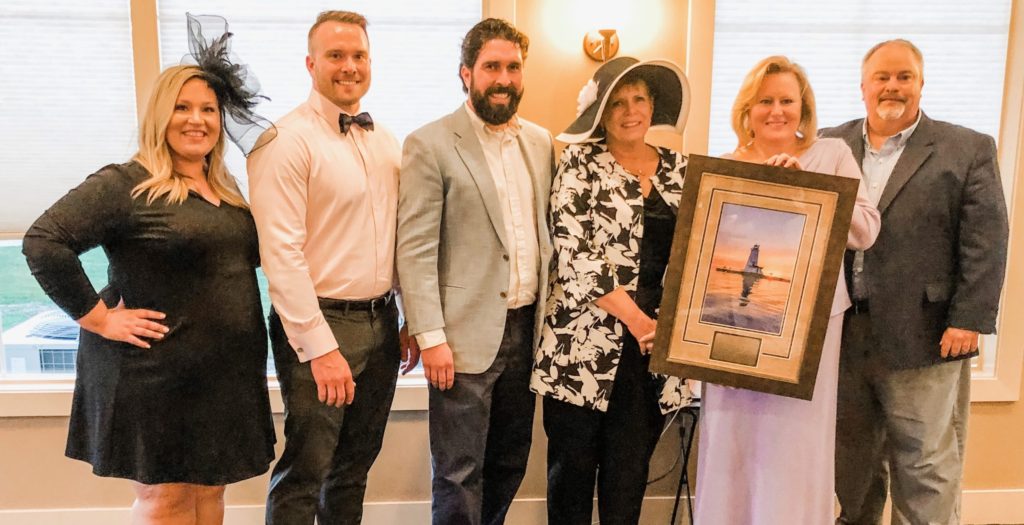 May 9, 2019
Chamber of Commerce Names FloraCraft® 'Business of the Year'
FloraCraft® was recently honored as "Business of the Year" by the Ludington & Scottville Area Chamber of Commerce during its annual dinner on May 4.
The company was nominated for its success in producing its own extruded polystyrene, or XPS foam, as well as its contributions to the community. This past December, company owner and Chairman Lee Schoenherr surprised FloraCraft's 200 employees with $4 million in bonuses. As a generous thank-you, the gift recognized the role employees have played in building the world-class company in Ludington.
"At FloraCraft, our team is the heartbeat of our organization that drives excellence and innovation to provide exceptional products to our customers," said CEO Eric Erwin. "We believe in giving back to our team and to our community by supporting what makes Ludington a wonderful place to live, work and raise a family. The honor of being named Business of the Year is a testament to our efforts to be an employer of choice in Northern Michigan and an industry leader for creators everywhere."
A family-owned and Michigan-based company, FloraCraft is the world's leading manufacturer of foam products for the craft and floral industries. FloraCraft enjoys a stable workforce with an average employee tenure of nine years. Some families are second- and third-generation employees. Since its founding in 1946, the company has never had a layoff.
From its headquarters in Ludington, FloraCraft employees provide American-made products to Walmart, Amazon, Michaels, JOANN, Hobby Lobby and other leading retailers. FloraCraft sells its products in all 50 states and 17 countries, serving 20,000-plus stores and millions of customers. The company sparks the imagination to Make It Fun!® for creators everywhere through its innovative crafting and floral foam products.
FloraCraft is committed to reducing its environmental impact by recycling more than 98 percent of its foam fabrication scrap, which is collected and reused in other FloraCraft products or sold to companies who utilize recycled materials.