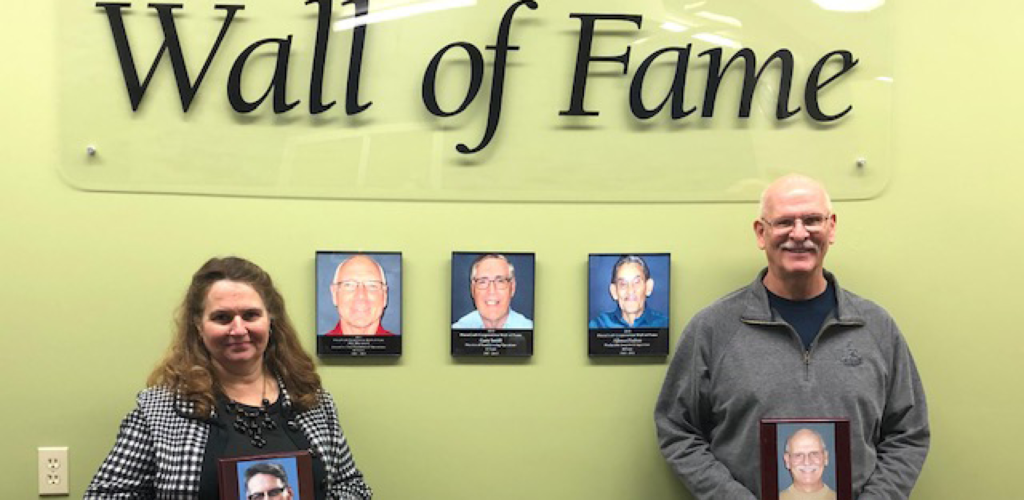 February 13, 2020
FloraCraft® Inducts Third Class Into Wall of Fame
FloraCraft®, the world's leading manufacturer of craft and floral foam products, announced longtime employees Tim Clapper and Danny Johnson have been inducted into the FloraCraft Wall of Fame for the Class of 2019.
Established in 2017, The FloraCraft Wall of Fame is dedicated to recognizing and honoring those individuals who have contributed to the success of the corporation.
Clapper retired from FloraCraft in 2017 and held many leading management positions in his 46 years such as extrusion department manager, shipping and warehouse manager, custom foam craft logistical manager and major chain logistical supervisor.
Johnson retired in 1994 as a shipping manager after 41 years of service to the company. During his time, Danny was production schedular, shipping and warehouse manager, production liaison manager and shipping logistical manager.
"Tim and Danny exemplified the attitude, work ethic, loyalty and service to FloraCraft that has helped us become an industry leader," said President and CEO Eric Erwin. "In their combined 86 years of service, FloraCraft saw tremendous growth and both men played important roles in that development."
Clapper and Johnson join fellow Wall of Fame inductees Gary Smith, Alfonso Padron and Vic Burwell.