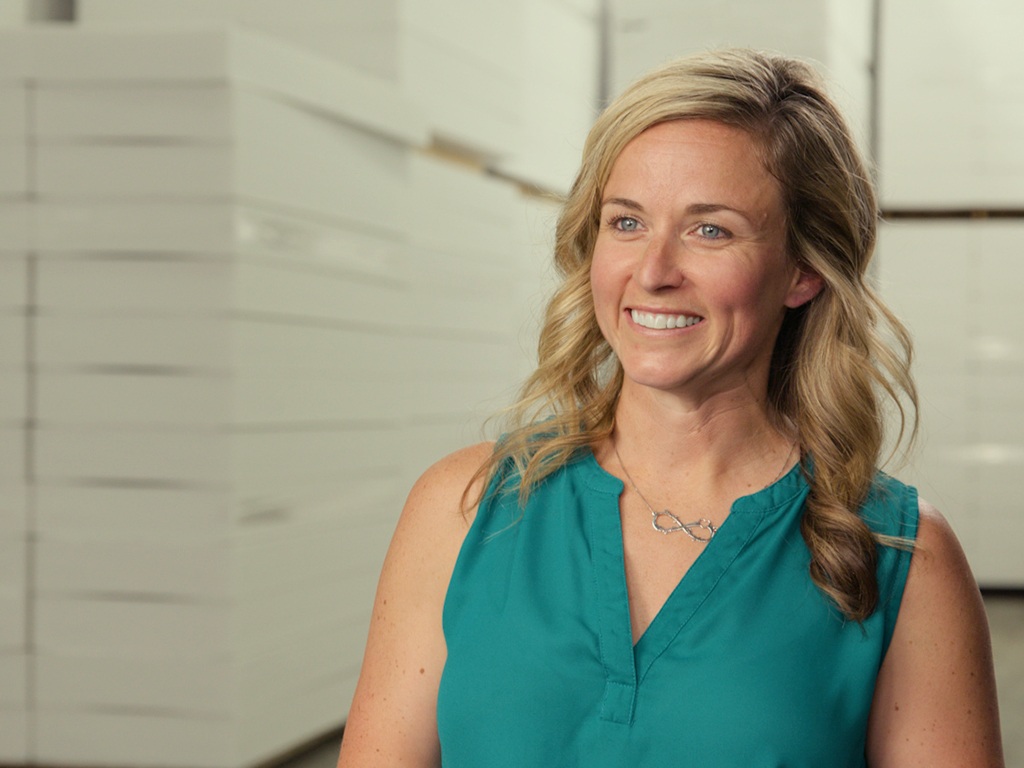 May 20, 2020
Annie O'Connor Named to Chamber's Future Five
O'Connor is one of five honorees selected by the Ludington & Scottville Area Chamber of Commerce 
Annie O'Connor, director of demand planning and supply chain for FloraCraft®, was named to the 2019 Future Five class by the Ludington & Scottville Area Chamber of Commerce.
The accolade recognizes five professionals, ages 21 to 40 nominated by their peers in the community, who are influencing the growth, prosperity and quality of life in Mason County through professional accomplishments and community involvement.
"I am so honored to be part of such a strong group of leaders in Mason County," said O'Connor. "It's important to be a role model for the younger, female generation, not only as a leader in the manufacturing world, but also as a mother and someone who is active in the community. We can be great mothers while still having ambitious goals in the workplace."
O'Connor has been with FloraCraft since 2002 and in her current role since 2018 and is responsible for managing purchasing, international supply chain, logistics and customer care operations.
"It is a privilege to have a leader like Annie on our team and she is very deserving of this accolade," said CEO Eric Erwin. "She is a motivating and empowering leader who is a great role model in the community. This is another example of the fantastic culture, people and leadership we have at FloraCraft."
O'Connor, a native of Ludington, holds a bachelor's degree in marketing and logistics management from Central Michigan University and a master's degree in strategic management from Davenport University.
She and her fellow honorees will be recognized at the chamber's Annual Awards Dinner on Oct. 17 at Lincoln Hills Golf Club in Ludington.