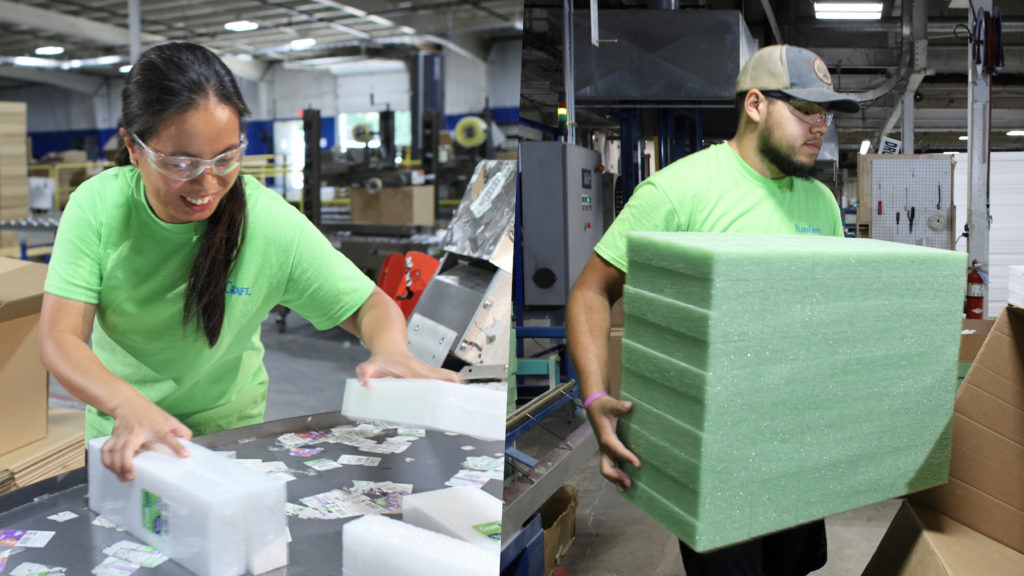 October 18, 2021
FloraCraft Nominated for Beyond Plastics Award
For its innovation surrounding FōM, FloraCraft recently was nominated for a Beyond Plastics Award, which celebrates excellence in eco-responsible product and packaging design and initiatives for less single-use plastic across the world.
Beyond Plastics is a politically and commercially independent global online platform for environmentalists, packaging designers, engineers and companies to present and exchange eco-responsible ideas, concepts and solutions to replace plastic packages and single-use products.
In September 2020, FloraCraft officially launched FōM, the first craft and floral foam product made with post-consumer plastic. The new product saves hard-to-recycle plastics from landfills by using recycled garment hangers and other recycled polystyrene sourced from retailers across the country.
"This nomination was particularly special for us as the Beyond Plastics team is looking at truly innovative – and category-changing – products in the market," said President and CEO Eric Erwin. "We are honored to have FōM included among other forward-thinking and creative organizations and creators."