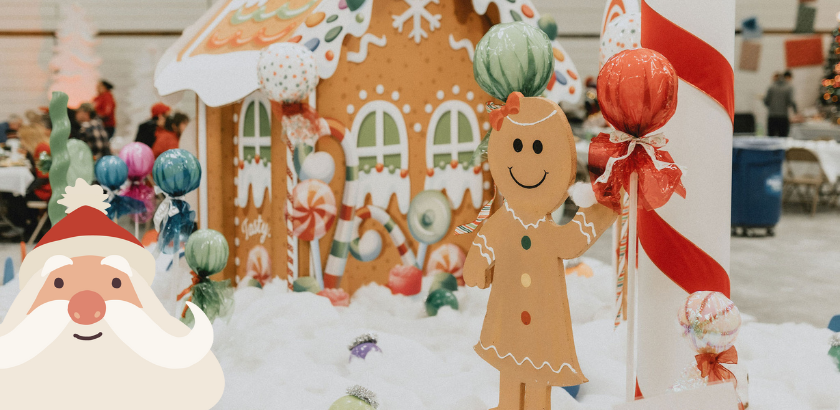 December 12, 2022
Santa's Workshop – A New Location and More Attendees!
More than 1,800 participants attend the annual community event
FloraCraft®, the world's leading foam floral and craft product manufacturer, saw a record of over 1,800 participants at its annual Santa's Workshop on December 10th.
In its ninth year, the event was held at the company's Ludington headquarters and featured a day of Christmas crafting, holiday games, stories with Mrs. Claus, pictures with Santa, and a gift raffle, which had nearly 750 entries.
Additionally, the first 500 children received a special FloraCraft branded teddy bear and tote bag.
"This highly anticipated Santa's Workshop was really exciting for everyone. To get everyone together again made it even better," said CEO Eric Erwin. "We were determined to make this year's event bigger than ever, and the volunteers outdid themselves in the new space."
FloraCraft would like to thank the following for their support of this year's event: Santa and Mrs. Claus for visiting us from the North Pole, FloraCraft Funn Committee, and all the additional employees who gave their time and community volunteers.
"We look forward to this holiday event and want to show how much we appreciate what Ludington has given us. We are filled with gratitude," Erwin said. "I am thankful for our FloraCraft team and the community groups that participate in making this a joyous memory for the season."
Santa's Workshop is held every December and is free and open to the public.
Other Media Links Around Santa's Workshop:
FloraCraft Employees Take Pride in Santa's Workshop – Ludington Daily News