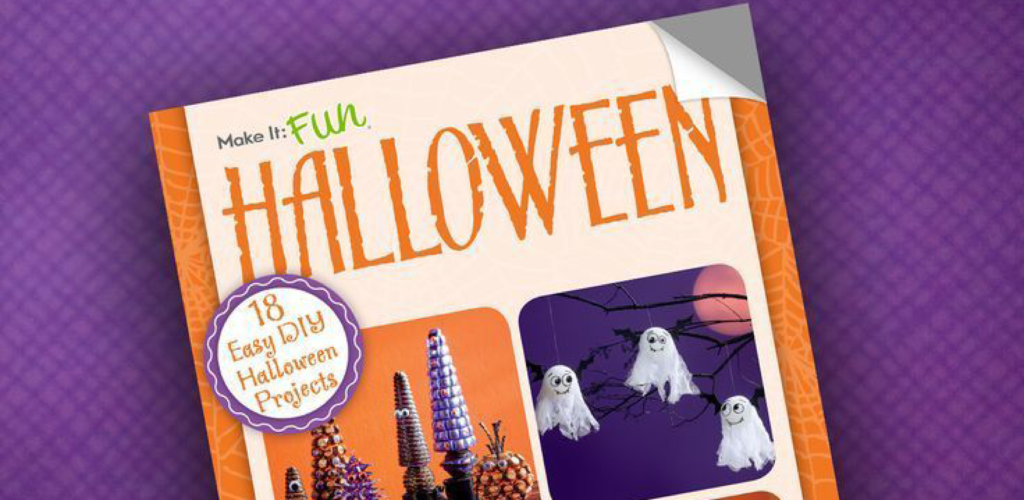 October 5, 2015
Pumpkins, Ghosts and Ghouls: Get Your Home Halloween Ready With This Free Craft E-book
October is upon us. Pumpkins will start popping up on porches, bulk candy will appear on the shelves of grocery stores and you'll start to transform your home with playfully spooky decor. Stores will be littered with monotone, identical Halloween decorations. Try something new this year! Construct the perfect spooky space by creating original pieces. Not sure where to start? Make It: Fun(r) Crafts has an ebook for you! Below are a few examples of fun DIY Halloween crafts that you can easily create.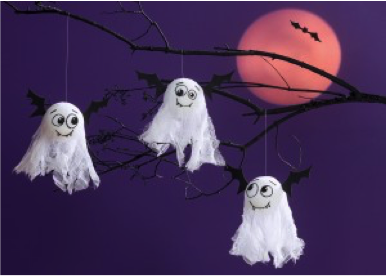 Give your neighbors a scare by creating bat ghosts for your trees! Use a foam ball, cheesecloth, bat-wing cutouts and paint to create a spooky ghost. After cutting your cheesecloth into 12″ squares, drape the cloth over the foam ball. Paint a fun or eerie face on your ghost and make inserts into the ball to place the bat wings. Finally hang your ghosts where they will cause a fright!
It is a Halloween tradition to carve pumpkins to place on your porch. In addition to your pumpkins from the patch, create a pumpkin wreath for your front door. With a foam wreath form, green ribbon and orange felt you can create an adorable wreath to help spread the holiday spirit.
Once you have your home prepared it is time to think about a costume idea. Whether you are going to a celebration or passing out treats to young goblins and ghouls, it is fun to change up your style in the spirit of Halloween. Create a headband with foam ball monster eyes, a witch hat headband with a foam cone or a wooly spider headband with a foam egg body!
Whether you are a craft master or new to the DIY world, the Make It: Fun(r) Crafts Halloween ebook has cute crafts and easy instructions for any skill level. Download the ebook for free, then head to your local craft store to purchase FloraCraft(r) Foam and other supplies to bewitch your home!