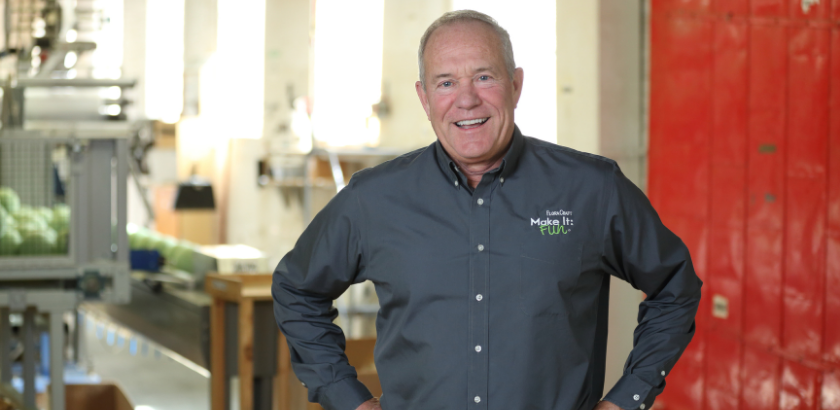 December 1, 2017
FloraCraft Promotes Eric Erwin to President and CEO
FloraCraft , the world's leading manufacturer of foam products, announced today that Eric Erwin will be its new president and CEO.
Succeeding long-time president and CEO Jim Scatena who retired this past spring, Erwin will be responsible for leading the day-to-day operations of the company. In his new role, he will continue to play a key role in marketing and product innovation for the brand, which places an emphasis on creative products that are easy to use. Prior to this role, Erwin held the position of president and senior vice president of marketing and product development.
"Eric has already proven to be a key asset to our growing company," said Lee Schoenherr, owner and chairman of the board. "The board and I look forward to seeing how he continues to put his creative, consumer-driven marketing background coupled with a sharp business acumen to work in this new role."
An industry veteran, Erwin spent 23 years with Illinois-based Wilton Brands in various executive and marketing positions. Prior to Wilton, he worked for Macy's of California in a number of buying positions.
"Joining the FloraCraft family and, in turn, the Ludington community, has been an honor," Erwin said. "I am so inspired by our hard-working team and the innovative products we make. I look forward to leading this team of incredibly passionate individuals and helping to guide the company into our next chapter."
A native of California, Erwin holds a bachelor's degree in history and English from California Polytechnic State University – San Luis Obispo. He currently resides in Ludington with his wife, Barbra.
About FloraCraft
FloraCraft is the world's leading manufacturer of foam products for the craft and floral industries. From its headquarters in Ludington, Michigan FloraCraft and its 200+ employees provide innovative, American-made products to Walmart, Amazon, Michaels, JOANN, Hobby Lobby and other leading retailers. Founded after World War II, FloraCraft is a family-owned business success story built by owner and Chairman Lee Schoenherr, who is dedicated to protecting American jobs. For more information, visit www.floracraft.com.