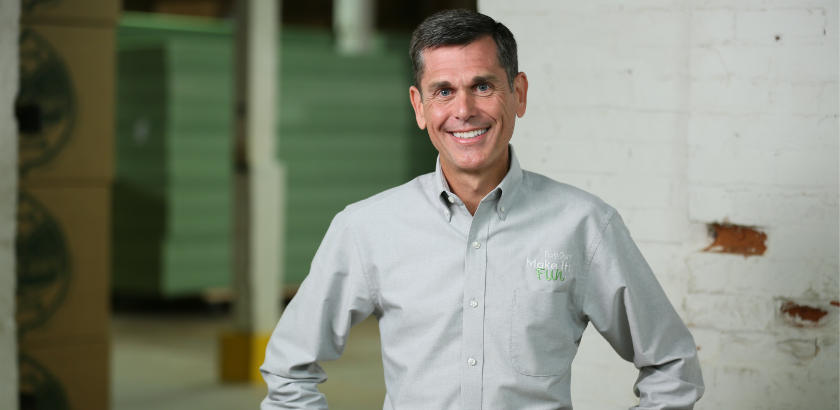 June 1, 2018
FloraCraft® Names Brent Powell as Vice President of Business Development
FloraCraft® announced that industry veteran Brent Powell will become its new vice president of business development.
In his new position, Powell will lead current and ongoing business development with WalmartÒ and Sam's ClubÒ. He will lead all elements of consumer insights, category management, product marketing and new business development.
An 18-year veteran of Wilton Brands, Powell has led business development for some of the most storied retailers of the last 20 years, building strong brand franchises at Target®, Lechter's®, Linen N' Things®, Bed Bath & Beyond® and Walmart®. A two-time Walmart Vendor of the Year recipient as well as a Target Bull's Eye award winner, Powell has developed and managed large high-performance teams in sales and product development.
"We are so pleased to welcome Brent into the FloraCraft family," CEO Eric Erwin said. "Brent's successful background in retail merchandising and business development will be vital for our family-owned business as we continue to build strong relationships with national retailers."
Powell lives in Geneva, Illinois with his wife, Gwen, and will work from offices in Illinois and Bentonville, Arkansas in addition to the FloraCraft headquarters in Ludington. He holds bachelor's degrees in marketing and business administration from Illinois State University.
About FloraCraft
FloraCraft is the world's leading manufacturer of foam products for the craft and floral industries. From its headquarters in Ludington, Michigan FloraCraft and its 200+ employees provide innovative, American-made products to Walmart, Amazon, Michaels, JOANN, Hobby Lobby and other leading retailers. Founded after World War II, FloraCraft is a family-owned business success story built by owner and Chairman Lee Schoenherr, who is dedicated to protecting American jobs. For more information, visit www.floracraft.com.