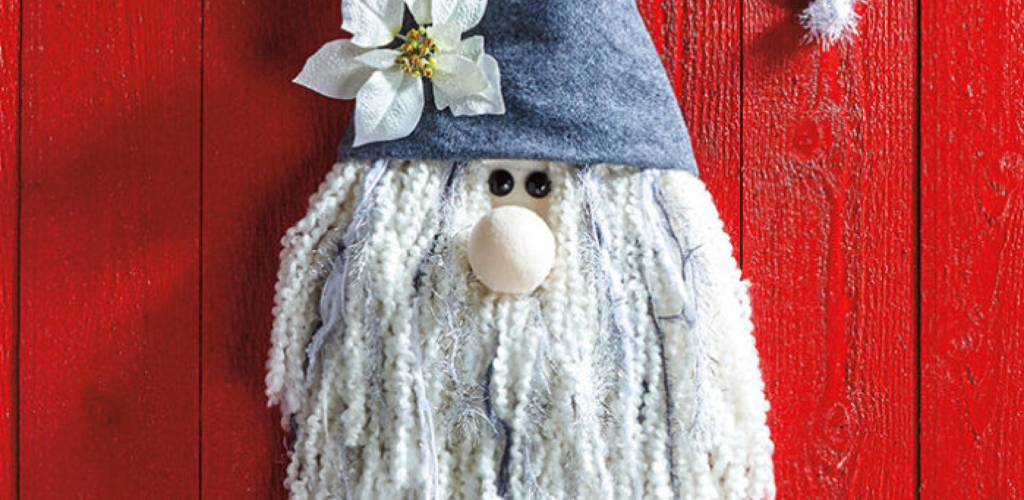 November 13, 2018
Create Your Own Winter Wonderland with Ideas from this Free Holiday Crafts E-book!
The most wonderful time of the year is steadily approaching! It's the perfect time to start preparing for the holidays. Snowfall brings the most joyous holiday of all, Christmas. You can start bringing the merriness to your home with Holiday decor that you can create yourself! Make It: Fun(r) Crafts has a free e-book that features twenty simple, DIY projects.
Christmas is notorious for bringing family and friends together. Welcome your guests with a holiday gnome on your front door. Using a foam ball, foam sheets, yarn, felt and a few other supplies, you can make the perfect greeter for your door. Your guests will be impressed with your DIY decor!
Ornaments are an important detail of the holiday tradition and add sparkle and wonder to our homes. You can create your own ornaments with foam balls and your favorite embellishments. Want glam? Add glitter to a foam ball. Want elegance? You can add pearls to your ornament. You can craft an ornament that matches your style preferences. With the versatility of foam, it is easy to create an ornament perfect for your home.
We know that Christmas is about bringing loved ones together and spreading cheer, but we also know the excitement of giving. You found the perfect gifts for your family and friends, now you can add an extra surprise with DIY gift tags. With foam balls, acrylic paint, felt and craft paper you can create a holly berry gift tag that is easy and eye-catching.
Want more holiday decor ideas? With easy to follow instructions and photos for reference, the Make It: Fun(r) Crafts Holiday E-book can help you transform your home into the perfect winter wonderland. Your local craft store will have all of the supplies needed to get started. Add FloraCraft(r) Foam to the top of your shopping list and start crafting today!