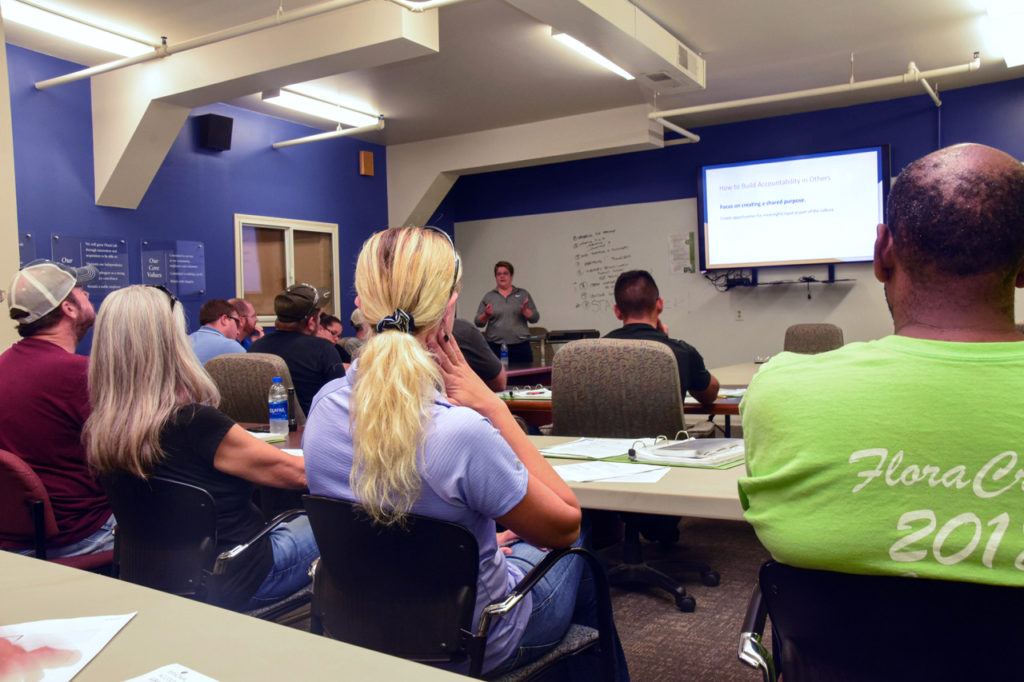 September 30, 2019
FloraCraft Empowers its Team through Successful Training Program
This fall will mark the one-year anniversary of FloraCraft's Ready SET Go! Program, a training session where supervisors are empowered, gain confidence and are provided tools for success.
The monthly sessions, which are offered through the larger FloraCraft Academy, is part of the manufacturer's multi-level efforts to retain and grow employees from within. For many of the participants, it's one of the first opportunities they have to grow their leadership skills.
Mary Overla, a packaging supervisor, says "Stepping into a supervisor position comes with so many responsibilities a person is not 100% prepared for. The Ready SET Go! training has opened my mind to very effective ways to be a stronger leader for my amazing crew."
Real-world experts
Sessions have covered a variety of topics, with many ideas coming directly from participants. Spearheaded by Human Resources and Operations, the sessions often feature community experts who are brought in to share their insights and knowledge.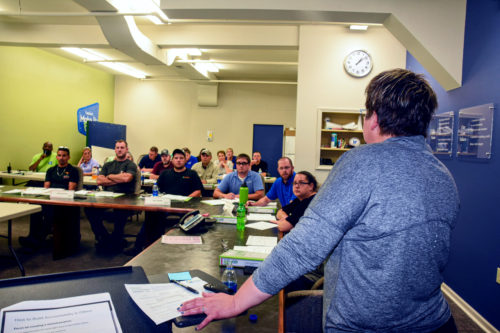 Experts like Lou Rabaut, a labor attorney from Warner Norcross + Judd in Grand Rapids, who kicked off the first session of the program with Employment Law 101, offering participants a thorough base of information to most effectively – and legally – engage with their employees.
Another session, Eliminating Barriers, led by Dr. Jason Jeffery's team from West Shore ESD, including presenters Lisa Kimes and Lisa Weber, focused on creating opportunities and eliminating barriers for adults on the autism spectrum. According to Patti Hammond, vice president of human resources, shortly after the session a supervisor shared how the training gave him the tools to work more effectively with and understand an employee who fell on the spectrum, ultimately helping the employee improve significantly and feel better about coming to work.
Additional trainings have included ways to recognize impairment with the Michigan State Police; communicating effectively from Kristi Zimmerman, of Lakeshore Employer Resource Network of Mason County; generational differences and conflict resolution, led by Crystal Young from West Shore Community College; and supervisor's role in safety and health, with Deb Ziel from MIOSHA presenting; among others.
Building from within
"We have a tremendous asset in our people, so it makes perfect sense to invest in them so they grow professionally with us," according to Mike Smith, vice president of packaging and fabrication. "The caliber and longevity of our team have been key factors in the success of our company. Ready SET Go! has been a great way to ensure we continue to provide development opportunities for our supervisors."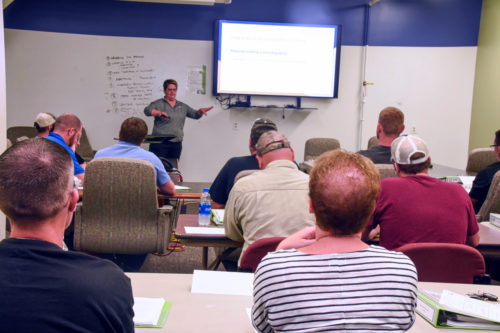 President/CEO Eric Erwin echoed Smith's sentiments, saying it's just part of the culture for the company.
"Many companies talk about whether they can afford to invest in their employees' growth. At FloraCraft, we say to ourselves, how can we not invest in their growth! "As we strive to be Mason County's employer of choice, programs like this are vital to our recruitment and retention."
So far, more than 30 supervisors have participated in the program. At the end of each session, participants are given a certificate to formally acknowledge they received training in the particular topic. Each participant also receives a binder where course materials are kept for future reference, as well as Effective Phrases for Performance Appraisals: A Guide to Successful Evaluations to assist them with the performance evaluations of their employees.
A good business decision
The company is exploring ways to expand the program to line leaders and other employees, as well. According to Hammond, having an educated and engaged staff makes great business sense.
"We've put a lot of resources into developing this program, but the results we're seeing are tenfold. From improved performance and morale to greater consistency in work and positive social interactions, we've seen the leaders who have participated in these sessions grow in their roles over the past year."
According to those who have gone through the training, they feel more involved in the success of FloraCraft, and that the company cares about them.
Mark Harvey, planer department lead, says "I got a lot out of the Ready SET Go! training – more so than I thought I would. I have been in management for many years and can honestly say I will be able to use a much of what we were taught in the classes in my current role here at FloraCraft."