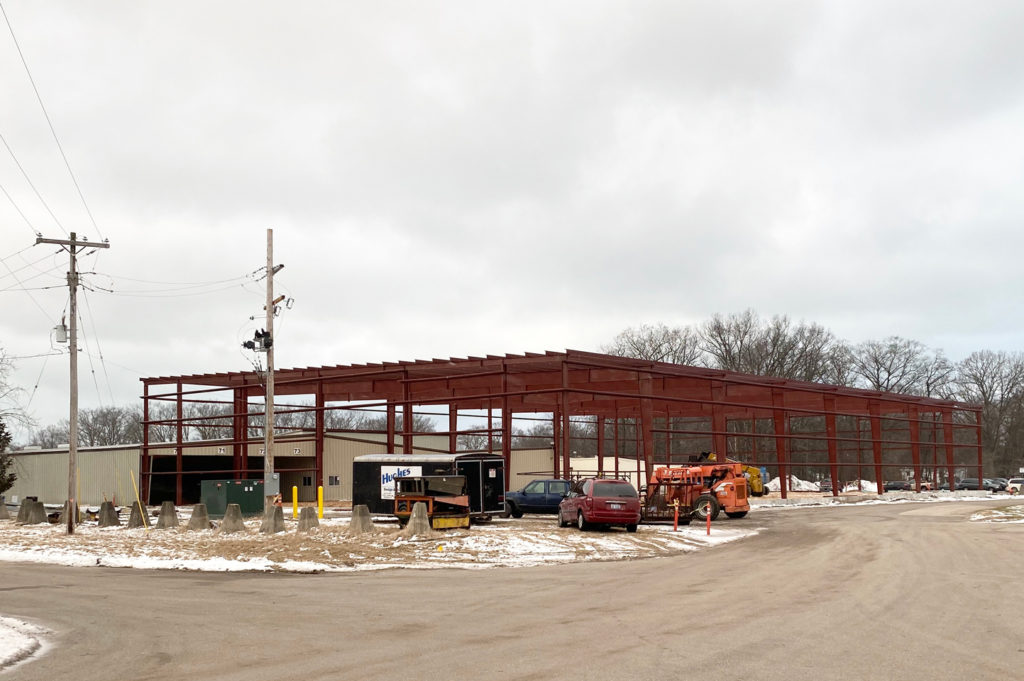 January 16, 2020
FloraCraft® Expands Manufacturing Facilities
FloraCraft®, the leader in craft and floral foam manufacturing, announced an expansion of its Ludington manufacturing facility.
In a move to improve its supply chain efficiencies, workflow management and packaging capabilities, the manufacturer is adding a 27,000-square-foot shipping and distribution center to its 138,000-square-foot south manufacturing facility, which will also receive a renovation. The new space will feature a modern distribution center, eight shipping bays, new state-of-the-art equipment and expanded packaging lines, as well as storage space for more than 1,350 pallet positions.
"Over the past decade, we have invested a significant amount of resources into our manufacturing process, adding more than 40 jobs along the way," said Eric Erwin, president and CEO. "This new facility will allow us to meet the demands of our national customers, while improving our processes as we continue to provide innovative, American-made goods to crafters and florists everywhere.
"This expansion is also part of our commitment to remaining independent right here in Ludington. We're dedicated to ensuring we continue to invest in our community, which has been critical to our success over the past 75 years. We're proud to be Lakeshore business owners and residents and look forward to our next chapter in this new, modern space."
The Company expects the additions and renovations to be completed by the end of the first quarter, with production to begin shortly after that. Hughes Brothers is the general contractor, with other local Ludington contractors assisting on the project.
In designing the space, careful attention was paid to workflow and open sight lines, allowing team members to see both their teammates working around them and the product. Employee rest spaces will also be improved throughout the process.
The expansion will allow the company to expand its robotics capabilities with the addition of a new robotic case packer. The company stressed the new robotic equipment will not impact jobs; in fact, it will offer expanded learning opportunities for team members.
"We will continue to partner with West Shore Community College to offer training to our team so they can advance their robotics skills," said COO Steve Carlson. "As we continue to increase our automation, we want to make sure our team grows in their skillsets, too. We are committed to building an innovative, world-class company with employees who have the opportunity to excel with us."