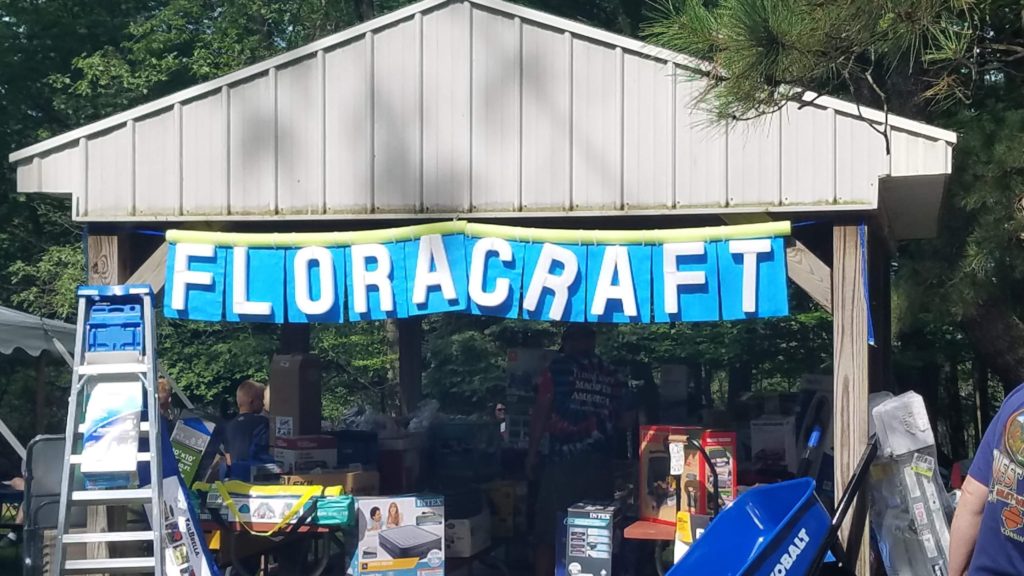 August 22, 2019
No Shoptalk: FloraCraft Hosts Annual Company Picnic
FloraCraft® once again held its company picnic on Saturday, Aug 17, drawing on local vendors and volunteers to make it a success.
More than 230 team members and their families gathered at Memorial Tree Park for a fun-filled summer celebration. From a cookout to games and give-a-ways, the annual picnic has been a favorite event for more than 10 years.
"We have an incredibly hard-working team who come with their sleeves rolled up every day, ready to do what it takes to serve our clients," said CEO Eric Erwin. "Our picnic gives them a chance to unwind a bit and connect with their colleagues and other FloraCraft families in a fun, relaxed environment."
Planners say local partnerships play a key role in the success of the event, which takes multiple staff committees a full year to pull off.
One of those local partners includes The Q Smokehouse, which catered its mouth-watering barbeque creations for attendees. This past spring, The Q Smokehouse was honored as small business of the year by the Ludington & Scottville Area Chamber of Commerce during its annual dinner, where FloraCraft also received business of the year.
The "no shoptalk" day featured a number of games and activities that kids and adults alike participated in, such as bounce houses, yard games, a photo booth, an ice cream truck, children's crafts, a cotton candy station and a game center called the "Foam Arcade," with specialty crafted midway games made out of FloraCraft famous foam. BattleGR lead an interdepartmental challenge with more than 10 teams who competed for a "traveling trophy" while interacting with colleagues they might not work with regularly.
Other community partnerships include the Letha Fulton School of Dance and the Ludington High School Robotics Club, who helped with kids games and other activities throughout the day. The robotics club, which went to nationals this past school year, held special demonstrations of its engineering creations.
Every picnic attendee received a prize, which ranged from housewares to small appliances, tools and paid time off.
"Many hands come together to make this day a success," Erwin said. "We are thankful to have creative, driven organizers who work extremely hard to show our employees just how much we care about them. It was another excellent year of good food, games and, most importantly, family fun!"