March 20, 2023
Spring Into Creating Something Special!
As we prepare for Spring and the anticipation of more sunny days and greenery, we want to encourage you to create something that brings a smile to your face and warmth to your space. Try some of these Spring floral projects or create with your family.
Did you know, we have a website dedicated to hundreds of craft and floral projects? Browse our project ideas for inspiration.
Floral
Reach new heights with this tall FloraFōM® vase arrangement. Change out the ribbon to match your home décor and give a fun, bright look that brightens your day.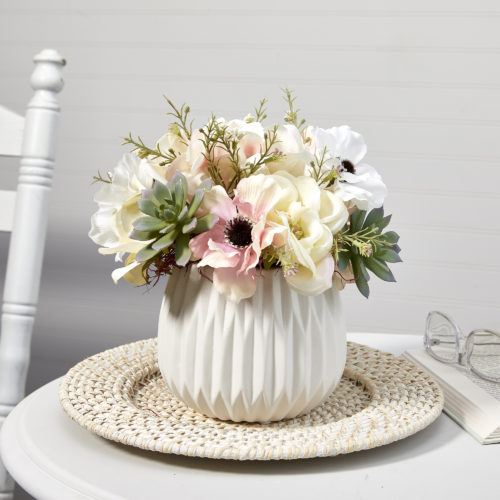 A FloraFōM ball creates a perfect arranging base inside this short container. Easily create a full arrangement by following the curve of the ball and mixing succulents and silk stems for texture and depth.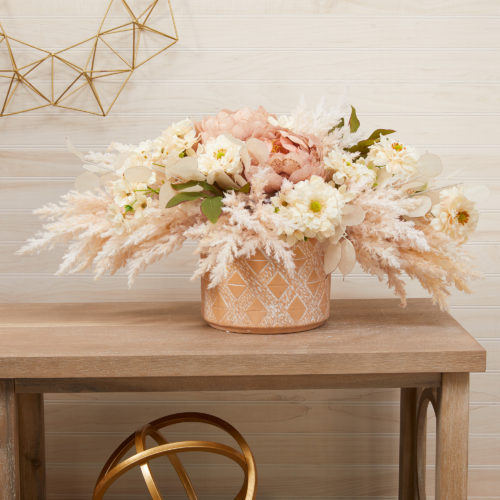 Create a grand display for your entryway with silk and dried florals. You can't go wrong with neutrals like pampas grass, zinnias, and peonies that bring in the warm feeling of calm.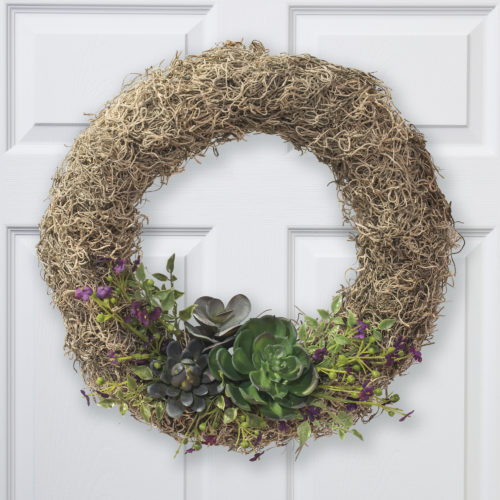 Go natural! Spanish moss is a great FloraFōM cover, creating a base that allows floral accents to pop. These succulents and purple florals are the perfect subtle touch.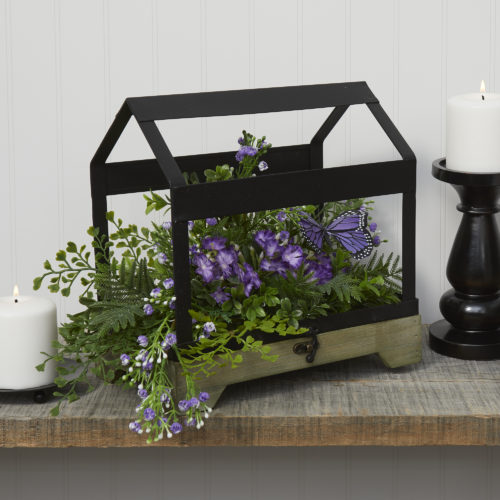 FloraFōM half balls are the perfect base for this spring-inspired terrarium. Insert greens, pops of purple florals, and butterfly accents to make the warmer weather feel closer.
Craft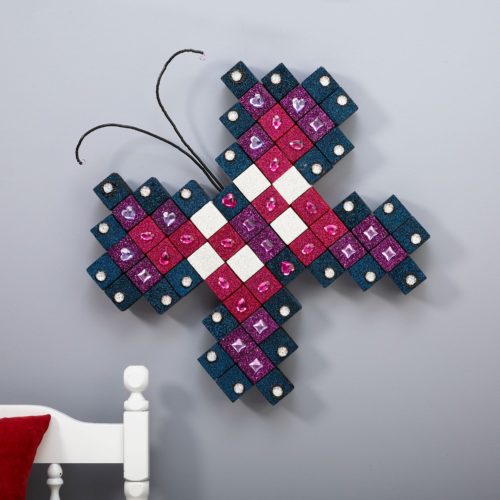 DIY 3D pixel art! Easily create 3D pixels with CraftFōM sheets. You can make your art as large or as small as you'd like — that's what makes creating with FōM so fun! Get inspired and start building your own creation!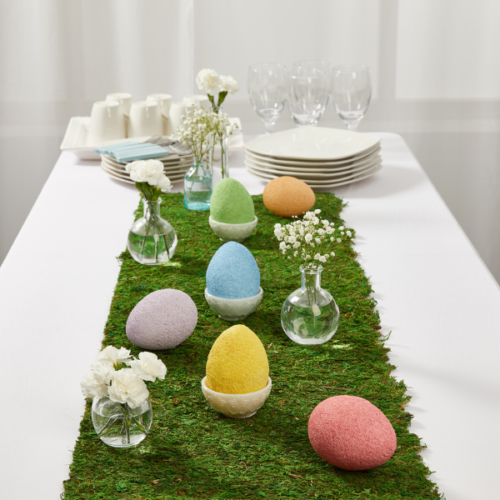 An Egg-cellent spring table runner made easy. Simply choose your favorite colors to paint your CraftFōM eggs, and you'll have a colorful display.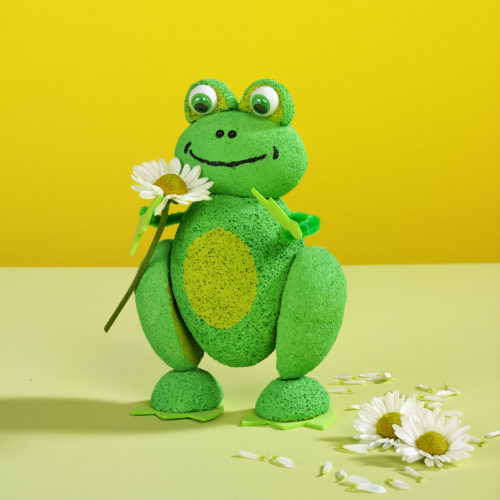 It's not easy being green…but making this FUN, CraftFōM® frog is! Dress him up to match the Spring season.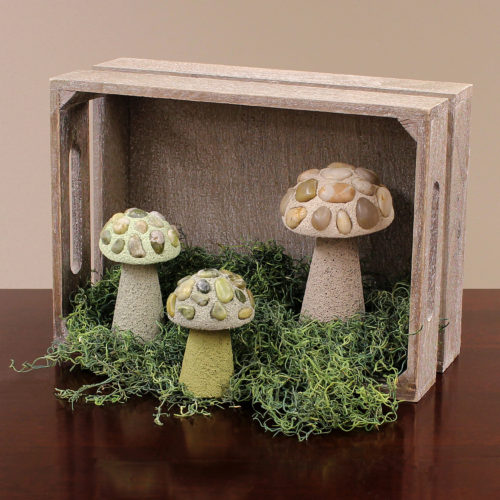 Mushroom mania is here, and the design possibilities are endless. Use a CraftFōM cone and half ball to create a natural-themed mushroom, or go more whimsical and paint them red and white.