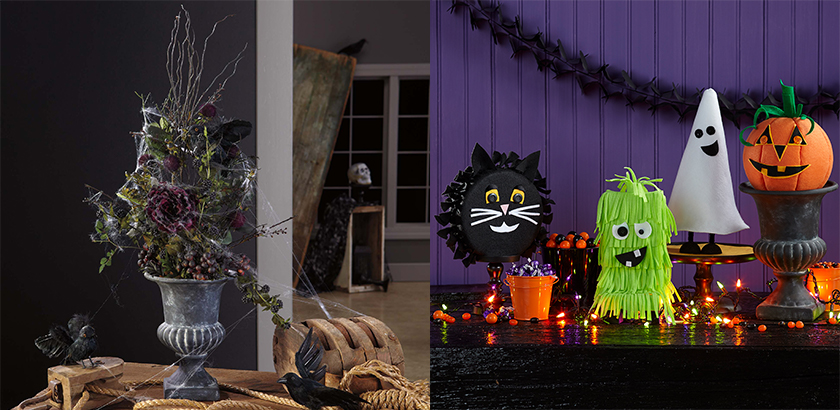 October 3, 2022
10 Harvest and Halloween Projects to Bring in the Season
Fall weather is on its way, and the beautiful autumn colors will soon follow. Here are some amazing floral and craft projects made with FōM® to inspire you for the cooler season and bring some fall and Halloween fun to your home décor.
Did you know we have a website dedicated to hundreds of craft and floral projects? Browse our project ideas for inspiration.
Floral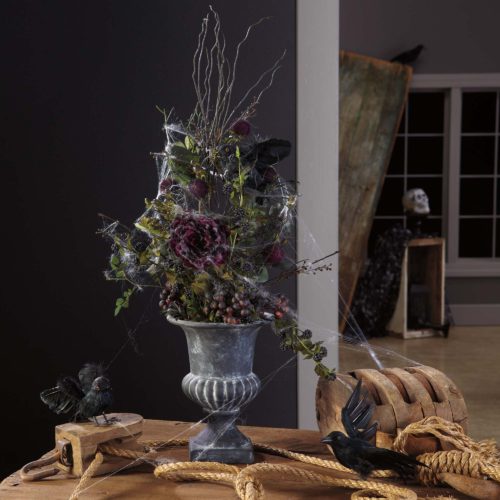 Gather some twigs and sticks from outside to add to this ghostly arrangement. Choosing dark florals and accents can bring more eeriness to your event table or entryway this Halloween season.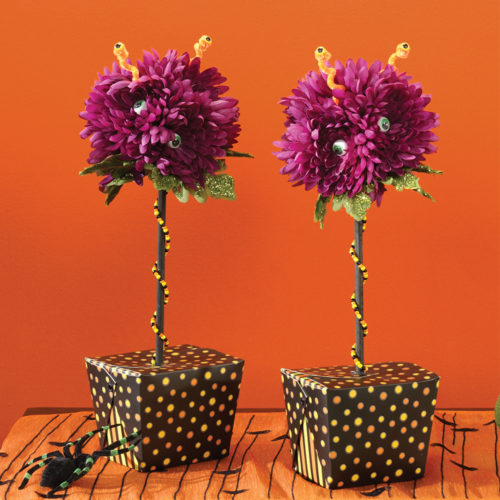 Try this fun and silly monster mum display using a gift or takeout box. Wrap your box with a vibrant Halloween print and add crazy eyeballs and fuzzy twisted chenille stems to add more texture.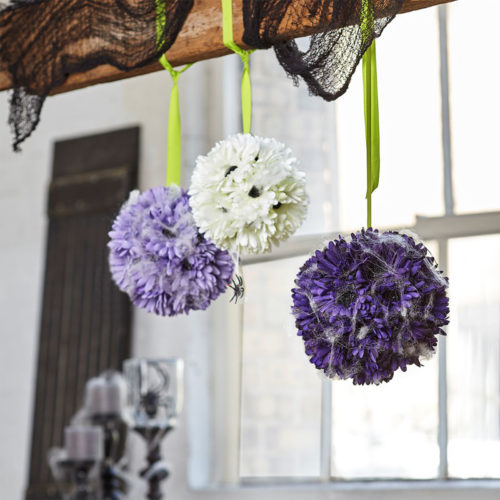 FōM balls are the perfect base for this spider web pomander design. Make as many as you need to decorate your entry with Halloween-colored florals and a touch of spook, with spider webs and black spiders.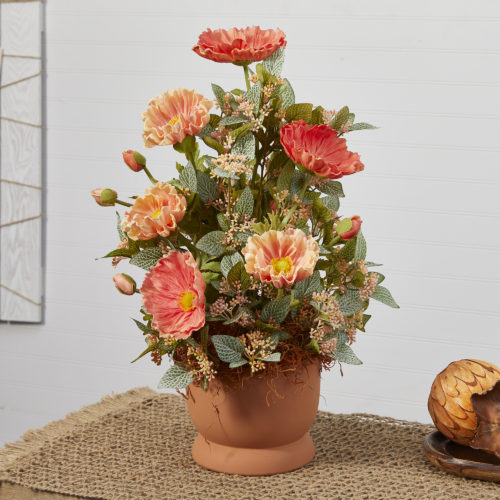 Are you looking for an elegant autumn centerpiece? This faux poppy arrangement will last all year and bring harvest brightness to your home décor. Terracotta is always in style!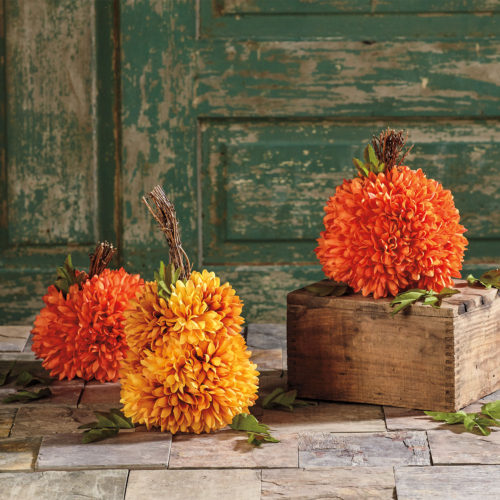 Wanting something more traditional? FōM balls make the perfect pumpkins. Cover them in different colors of mums and add your twig stem for a natural touch. These floral pumpkins make great centerpieces or inviting entryway décor.
Craft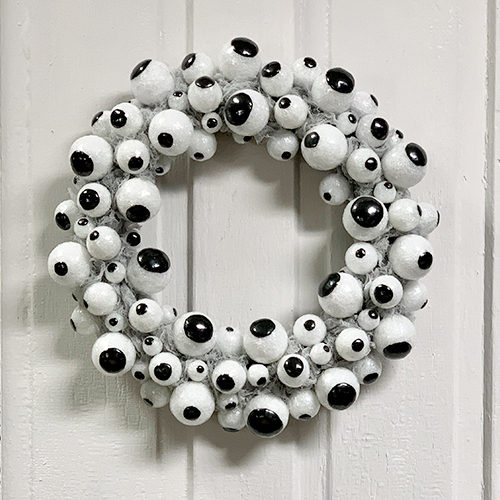 Do you feel like you're being watched? Create this "eye-popping" wreath and bring the spook factor up a notch. This is an easy project using FōM balls, felt, and shrink film.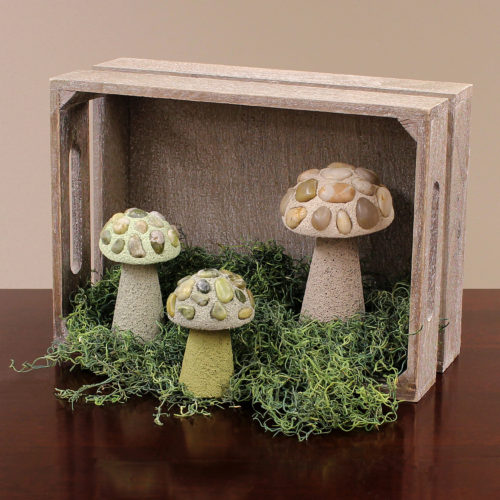 Mushrooms are trending! This project highlights natural hues and textures. Add Spanish Moss and pebbles and bring the outdoors in with this mosaic project.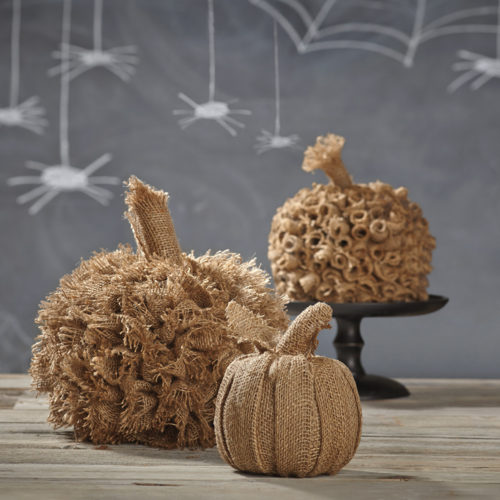 Keeping things neutral? Try these burlap pumpkins that are a perfect fall decoration from the start of autumn through the Thanksgiving season. Dress them up with different seasonal accents.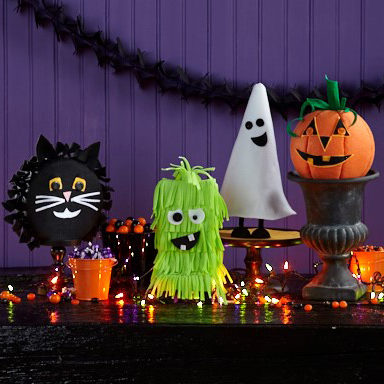 FōM shapes make the best base to create Halloween decorations for your event table or home décor. Choose one or create all these fa-boo-lous fun felt friends.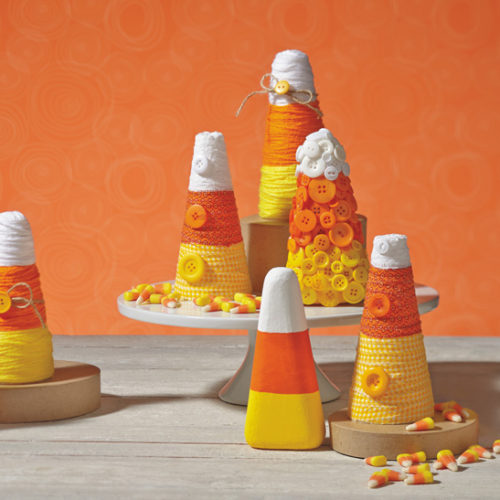 Love it or hate it – candy corn is a Halloween staple. FōM cones wrapped in yarn, buttons, fabric, or painted make cute candy corn display pieces.