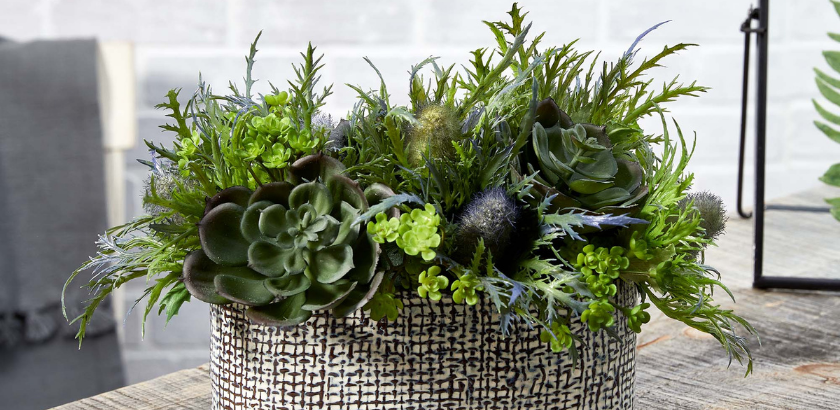 March 21, 2022
10 New Projects to Brighten Up Your Spring
The sun is shining and colors are blooming – spring is finally here. We have a great way to spruce up your home for the warmer months with some new colorful spring craft and floral projects. Preparing for a special event and need inspiration? We have your covered, too. Check out these 10 easy projects to kick-off spring.
Did you know, we have a website dedicated to hundreds of craft and floral projects? Browse our project ideas for inspiration.
Floral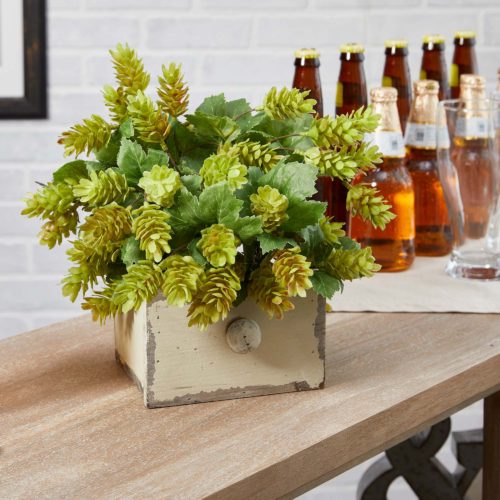 This is a great project for your St. Patrick's Day celebration that can be completed in three easy steps. A glue gun, wire cutters and straight-edge knife are required. In addition to a green DryFōM® brick, you will need two bushes of faux hops, some floral or Spanish moss and a container (we like the weathered wood look).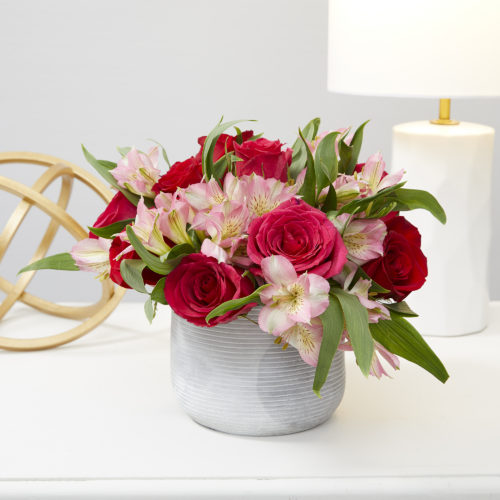 This beautiful arrangement of red and pink that only requires a floral stem cutter and straight-edge knife. Just grab a brick of our WetFōM®, a 6-inch container and the flowers. To get started, let the brick soak in the container or use your kitchen sink. Do not force the brick into the water as this can cause dry spots.
Add some greenery to your home while you wait for the spring colors to bloom with this succulent project. All you need is one DryFōM® brick, a 6-inch container and your floral arrangement. This project requires just a couple tools – wire cutters and a straight edge knife.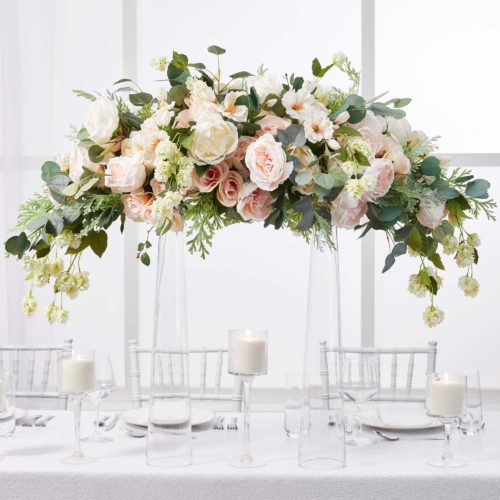 Looking for a centerpiece for your special event? Consider this option with permanent botanicals. All you'll need is a glue gun and wire cutters. If you plan to use the optional glass vases, we recommend using floral tape to secure them to the foam. Each centerpiece holds 25 permanent botanicals and can serve as a beautiful addition for your special event.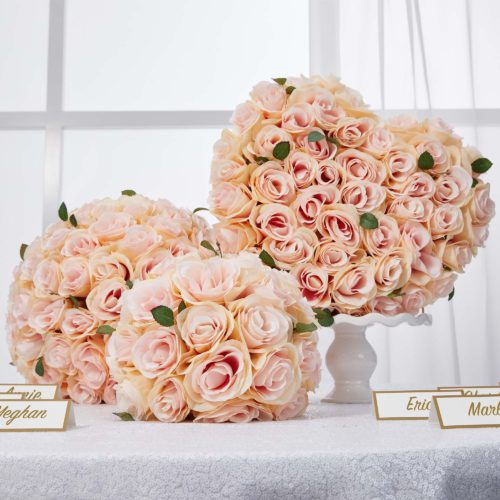 In just three steps, you can create all or one size of these cheerful rose arrangements. You will need a glue gun, wire cutters, straight-edge knife and black marker for this project. Choose to make it with one of our 2-foot FloraFōM® sheets, 6-inch or 10-inch balls, or all three.
Craft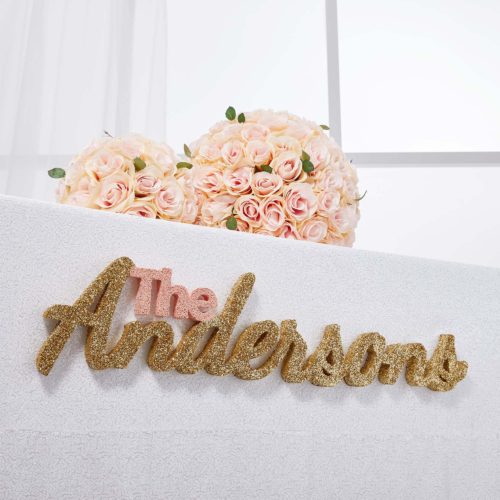 This project is great for a special event or around the home and allows you to get creative with your choice of a font template. Just be sure all the letters connect to one another. You will need scissors, a pencil, a paint brush, short sequin pins and a foam cutter.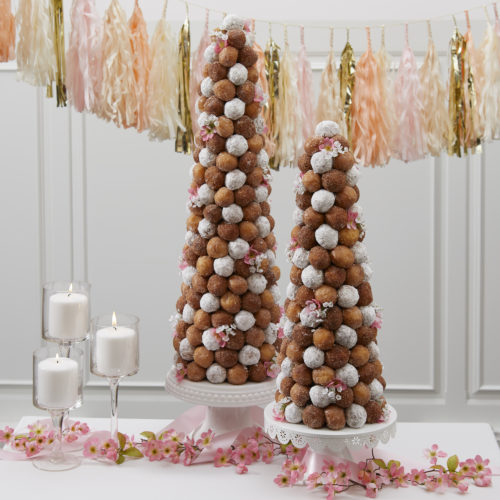 This delicious project will be the life of the party and can be completed in three easy steps. The only tools you'll need are a glue gun and scissors. Grab two CraftFōM® cones, small silk flowers blossoms, silk baby's breath, toothpicks, parchment paper and a variety of your favorite doughnut holes.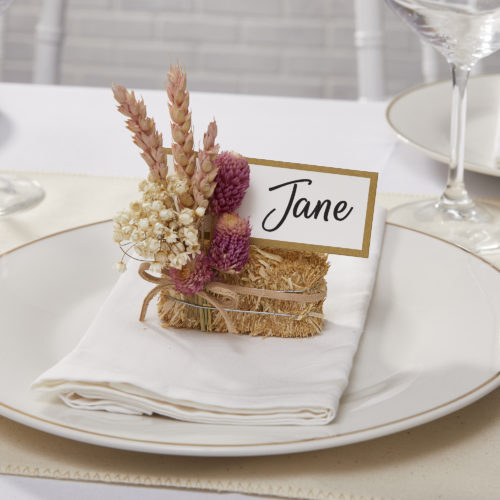 This rustic place setting is great for your next special event and only requires markers and scissors for tools. In addition to the floral supplies, you'll need one of our decorative straw bales, suede lacing and place cards or cardstock paper.
You won't need a blank canvas for this wall art project. Spruce up your home or office with these colorful cactuses on our sheets of SmoothFōM®. Grab a paint brush, pencil, drop cloth and your choice of acrylic paint to get started.
Hang this cute and cheerful pineapple garland to add some tropical vibes to your home. Tools required include a glue gun, scissors and paint brushes. In addition to our SmoothFōM® balls, you'll need green, light brown and yellow or gold acrylic paint as well as tissue paper and jute/twine.